Ronnie's Radio Page
Ronnie Remembers
---
Play Ronnie's challenging name-that-oldie game "Snippets On Demand!"
The Delicates sing the "Ronnie Remembers" theme
---
Ronnie Allen hosts oldies-related interview shows exclusively for this website.
They are archived here and subsequently broadcast on several radio stations.
You can write to Ronnie at RonnieOldiesGuy@aol.com.
---
"RONNIE REMEMBERS" SHOWS
please click a photo to access its interview show link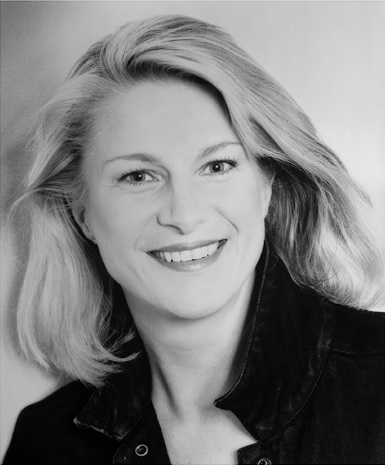 BEVERLY BREMERS: The "Don't Say You Don't Remember" girl!
fabulous singer, songwriter, actress, playwright and vocal coach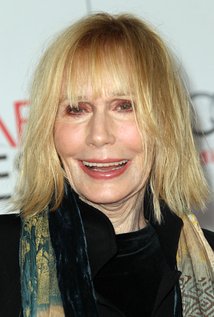 SALLY KELLERMAN: Film's legendary "Hot Lips" ... and so much more!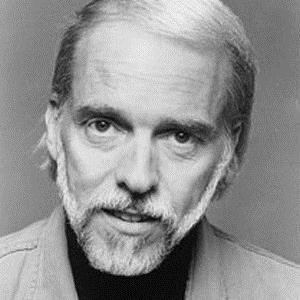 PERRY BOTKIN JR., the amazing arranger, conductor, songwriter, producer and musician
who co-wrote "Nadia's Theme" from "The Young And The Restless,"
arguably the most revered soap-opera theme of all time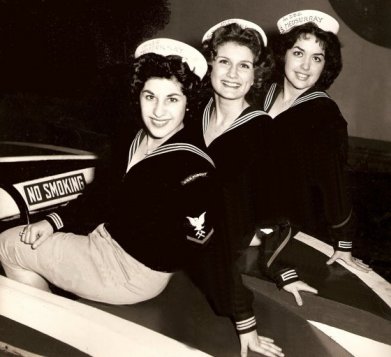 THE DELICATES
the first and only full-length interview ever
with Arleen Lanzotti, Denise Ferri and Peggy Santiglia:
all three of Murray The K's ORIGINAL "Dancing Girls"!
(interview date: early 2009)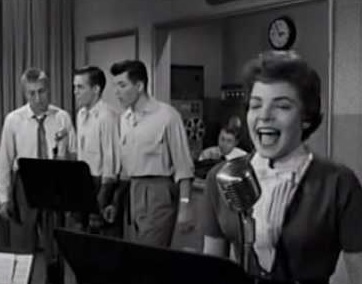 SANDY STEWART, whose career includes "Playmates" and "My Coloring Book" and so much more.
For more than 40 years she's been thrilling audiences with her unique interpretations of
The Great American Songbook.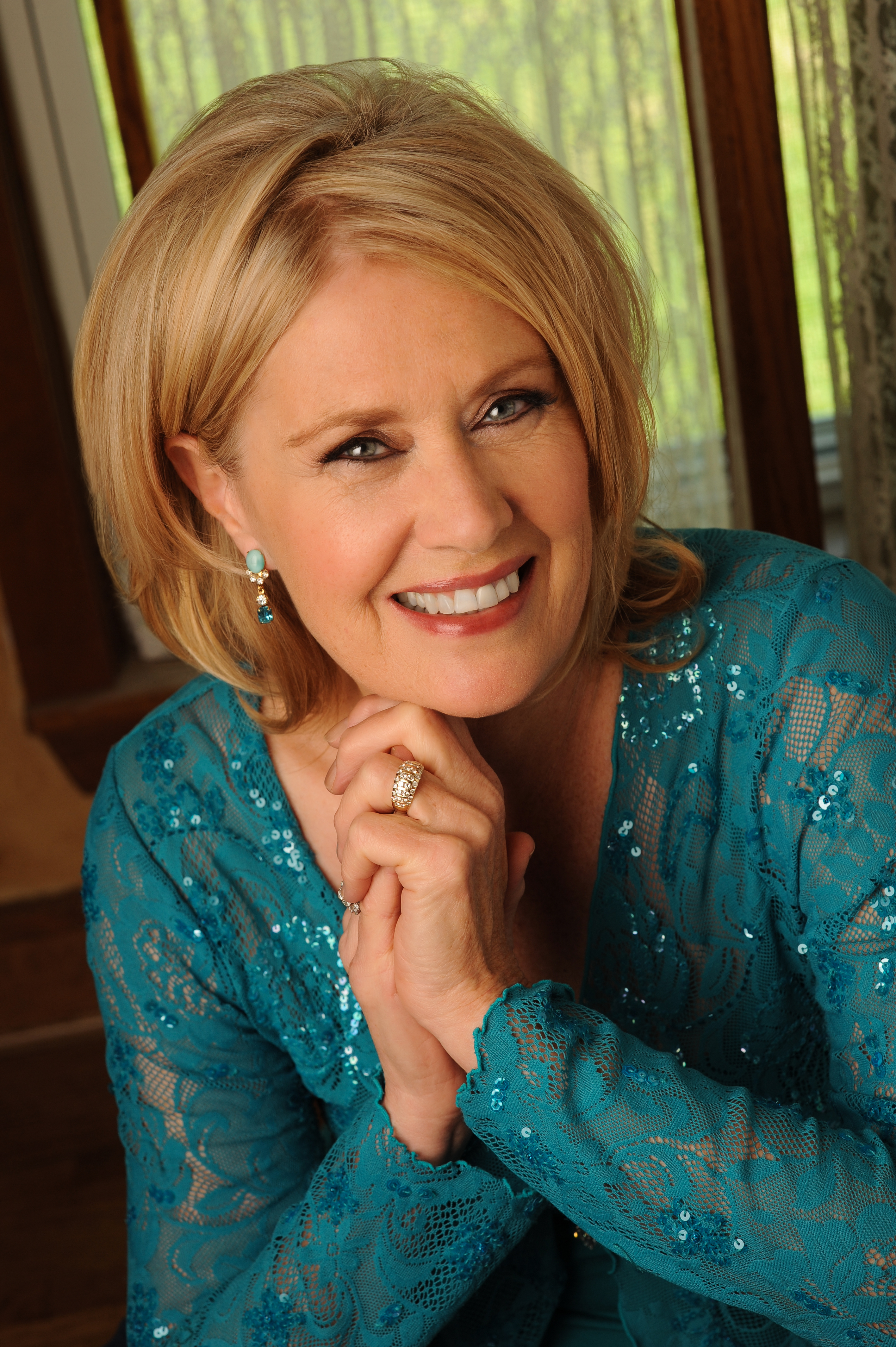 JANIE FRICKE, a country music "mystery lady" who became a country music superstar!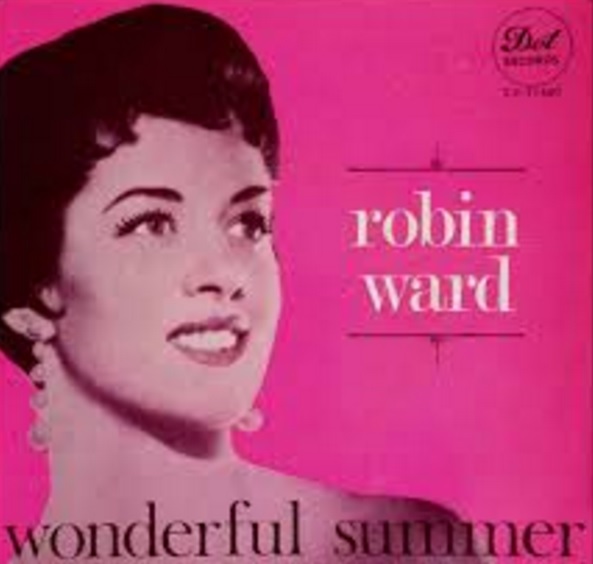 ROBIN WARD gained fame as the singer of the memorable 1963 hit "Wonderful Summer"
but it was actually JACKIE WARD who sang that hit and the real Robin Ward was her daughter!
My exciting interview is with Jackie (pictured above though it says "Robin") talking about
singing as "Robin" but (overwhelmingly more often) singing as Jackie.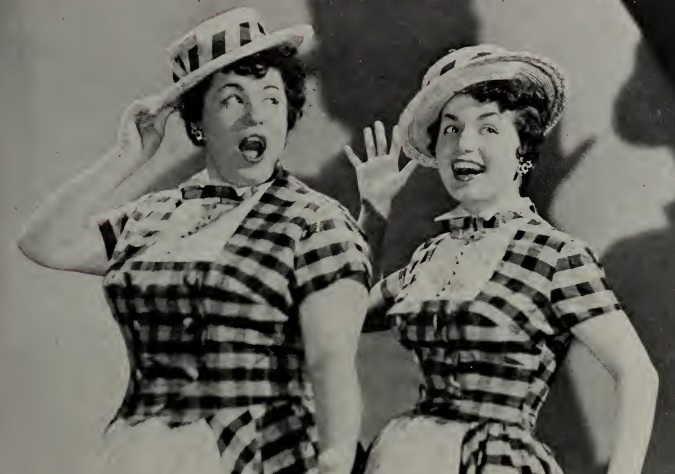 DUX DeJOHN, of the DeJohn Sisters (pictured above: she is on the right):
they sang the HIGHEST CHARTING 50's pre-rock-era single by a female duo
"(My Baby Don't Love Me) No More"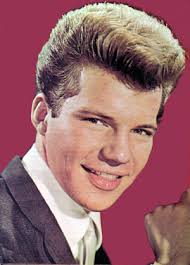 BOBBY VEE: 2007 interview show
Bobby passed away on October 24, 2016 at age 73 from Alzheimer's Disease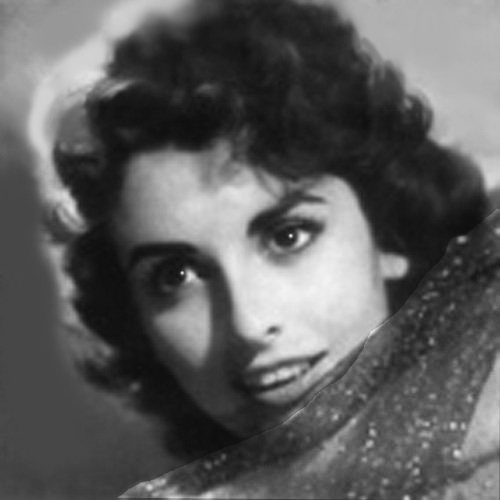 KATHY LINDEN: she sang the beloved hits "Billy" and "Goodbye, Jimmy Goodbye"
plus a BRAND NEW FOLLOW-UP SHOW: Kathy interviews me!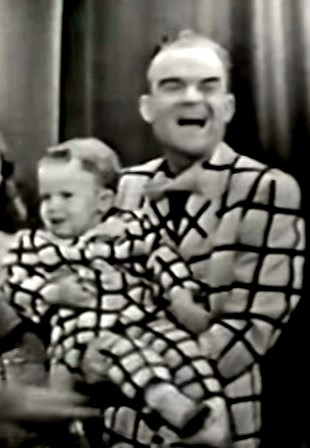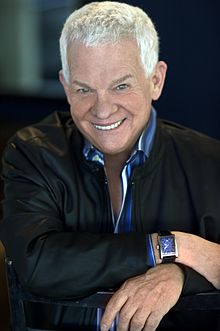 SPIKE JONES, JR.: the son of the most successful big band music satirist of all time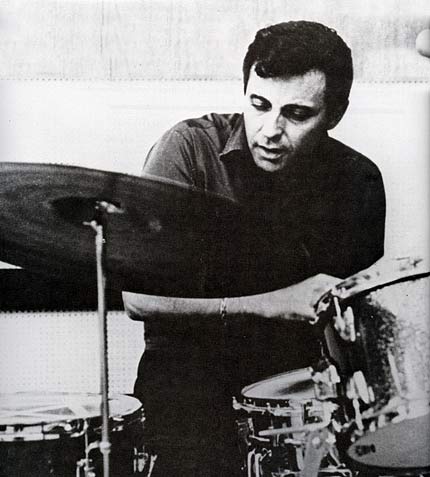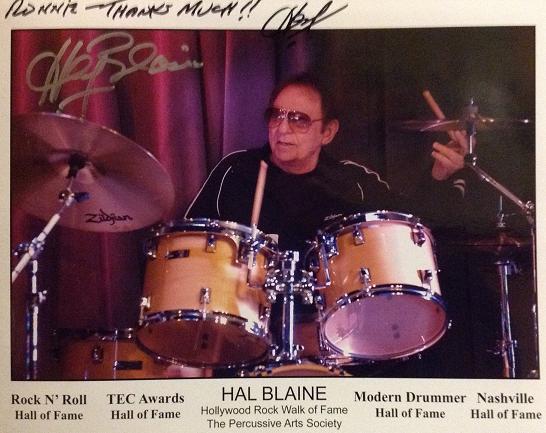 HAL BLAINE: this legendary session drummer played on more hits than any other drummer in the rock era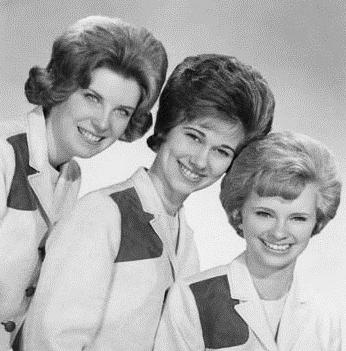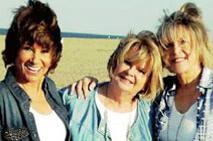 THE PIXIES THREE: still singing after more than 50 years! (Ronnie's second interview with the group)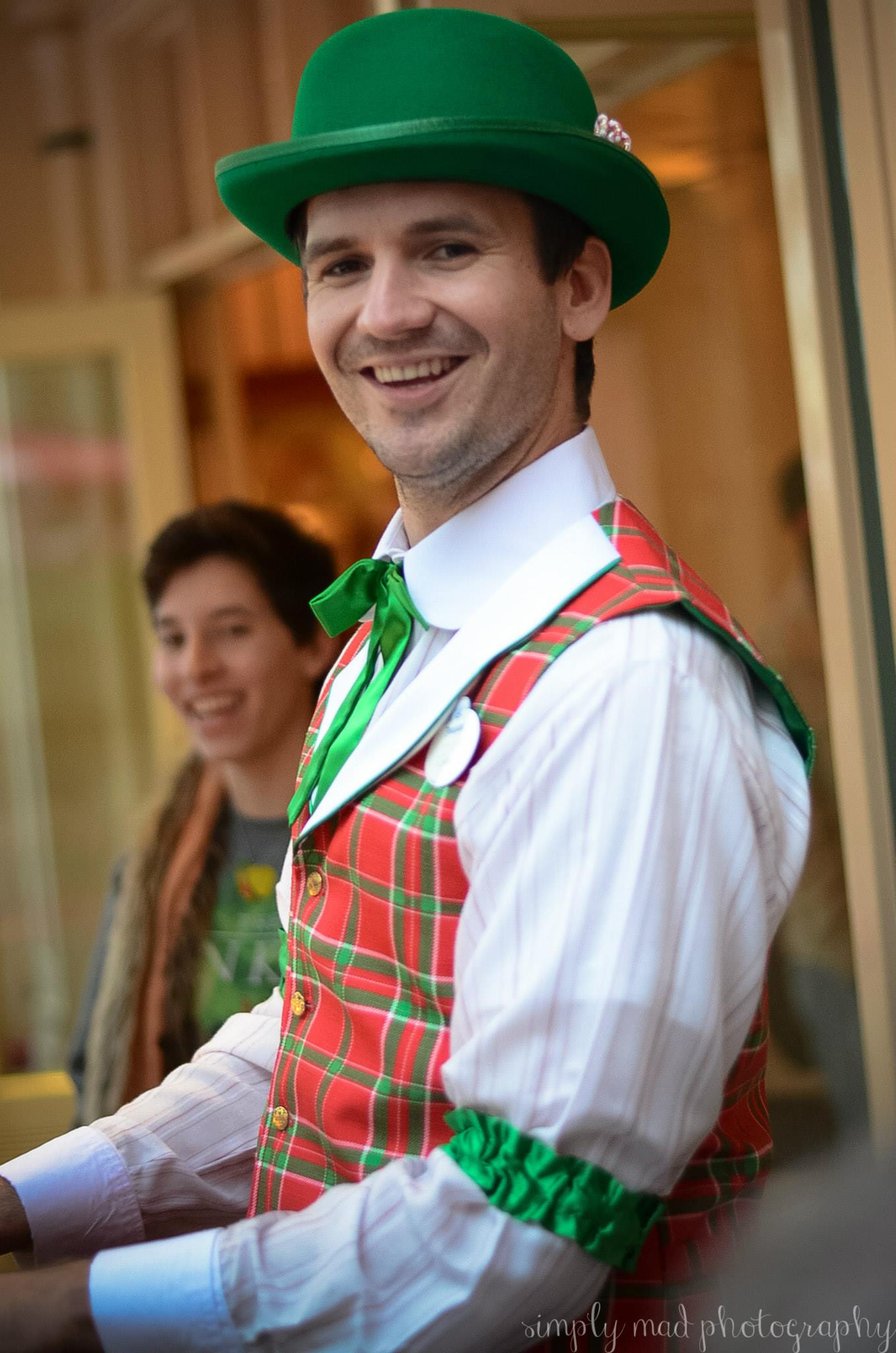 JONNY MAY: the a-MAY-zing piano whiz!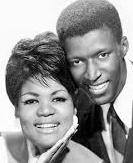 JOE RIVERS (of Johnnie and Joe): they took "Over The Mountain" to the top of the charts




MADELINE RODGERS: from Jersey beauty queen to Nashville recording artist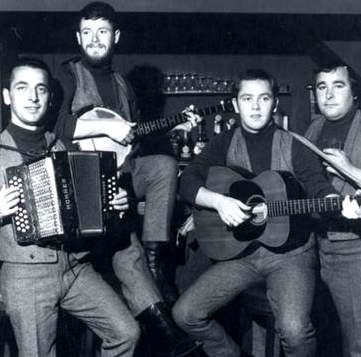 WILL MILLAR (second from left), the founder and leader of the world-famous Irish Rovers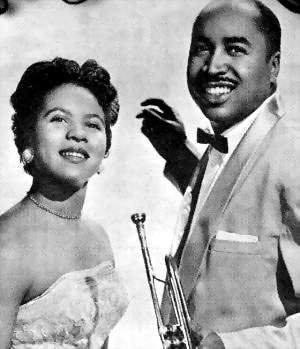 LILLIE BRYANT (of Billy and Lillie): la dee dah, her story is so interesting!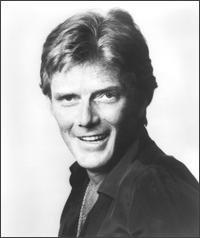 BOB CREWE, the legendary record producer and songwriter
SPECIAL: "Bob Crewe: The Master And The Music" - an unbelievable tribute show!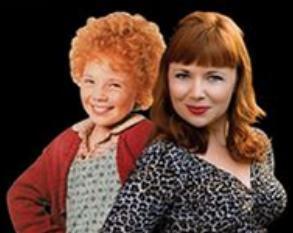 Leapin' Lizards!
AILEEN QUINN, who played the title role in the world-famous 1982 film "Annie"
Special guest on this show: "Miss Hannigan" (Carol Burnett)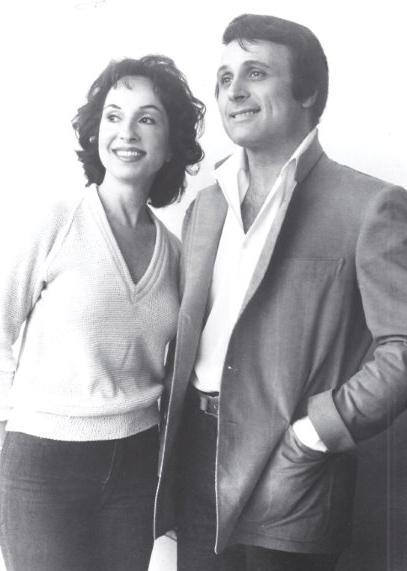 NINO TEMPO AND APRIL STEVENS, the very popular brother-sister duo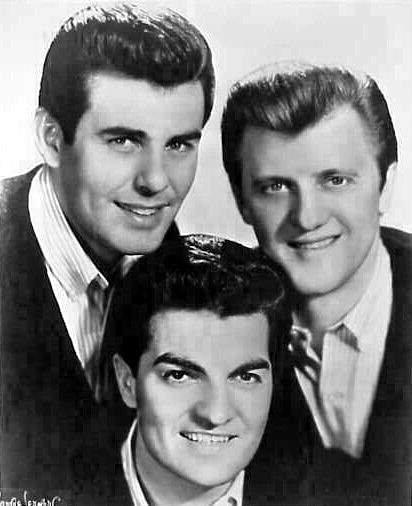 TONY BUTALA (on the right), the founder and primary lead singer of the legendary Lettermen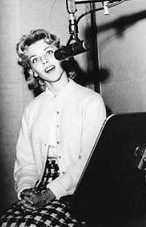 JOY LAYNE, Chicago's 15-year-old singing sensation in 1957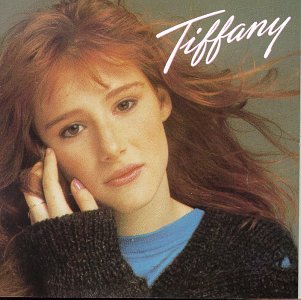 TIFFANY, the undisputed "Queen Of The Shopping Malls"!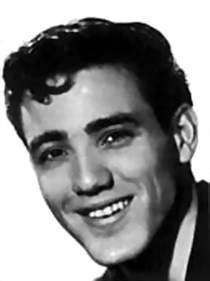 JIMMIE RODGERS: what an amazing story of survival!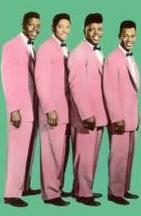 COASTERS: 2007 interview show with founder/lead singer Carl Gardner and wife Veta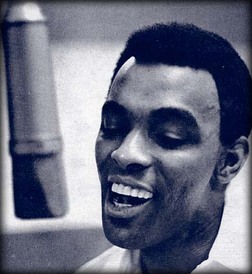 CHUCK JACKSON, the international star with the soaring baritone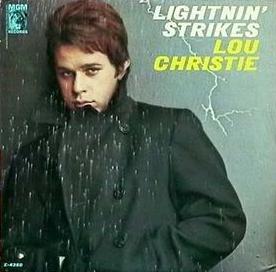 LOU CHRISTIE, the amazing rock and roll singer-songwriter (two voices has he!)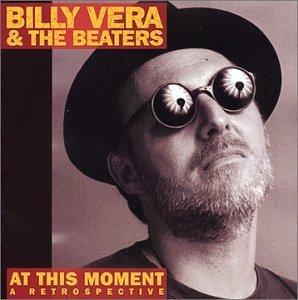 BILLY VERA, singer and songwriter of a totally-unexpected but most-deserving #1 hit!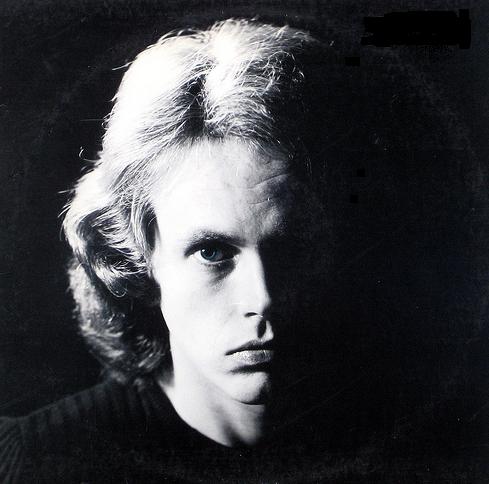 WALTER EGAN, singer and songwriter of the giant 1978 hit "Magnet And Steel"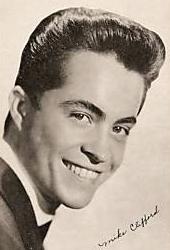 MIKE CLIFFORD, singer of the memorable 1962 hit "Close To Cathy"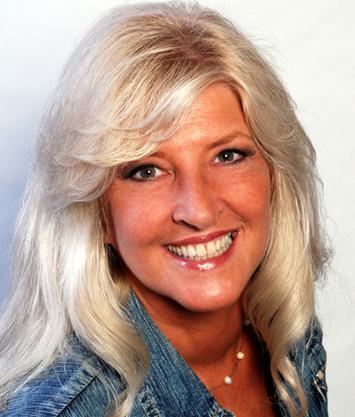 SUSAN JACKS, former lead singer of the Poppy Family and now a solo artist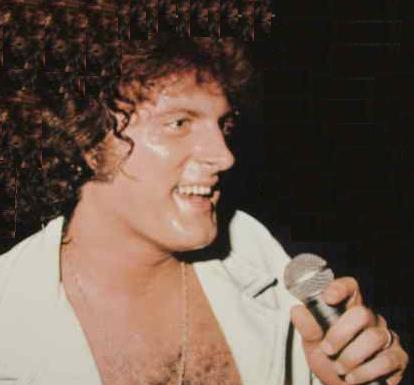 TOMMY JAMES, hitmaker with his group the Shondells and best-selling author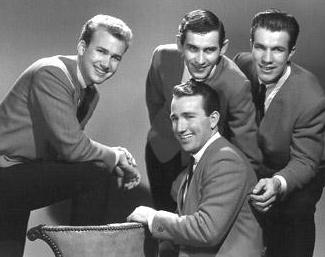 GEORGE TOMSCO and JIMMY GILMER of THE FIREBALLS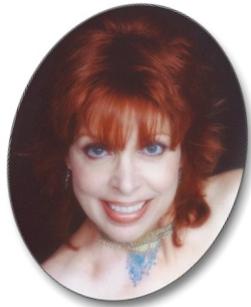 DODIE STEVENS, the "Pink Shoe Laces" girl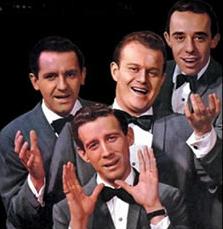 FRANK BUSSERI, founding member of THE FOUR LADS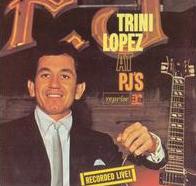 TRINI LOPEZ, the exciting international star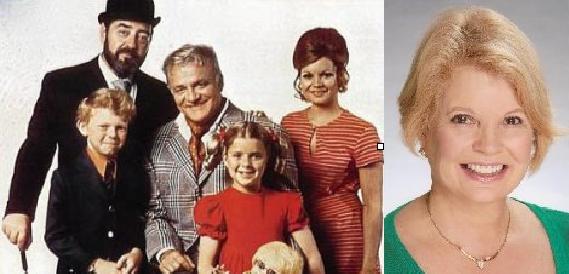 KATHY GARVER, who played "Cissy" in the hit sitcom "Family Affair"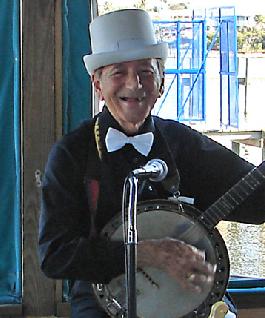 BILLY MURE, guitarist-producer-arranger extraodinaire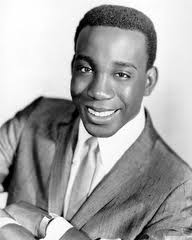 JERRY BUTLER, the legendary Iceman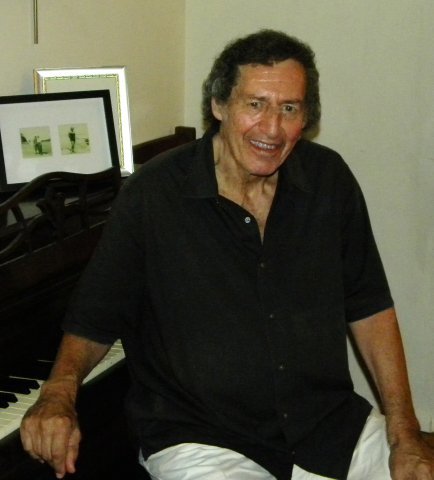 HERB BERNSTEIN, successful music arranger and record producer for many stars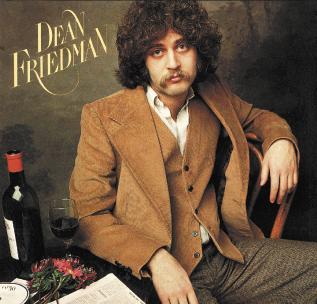 DEAN FRIEDMAN, a master of story songs including "Ariel"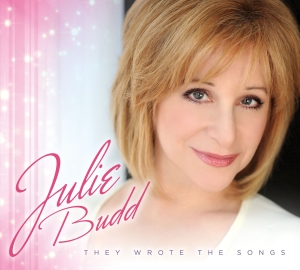 JULIE BUDD, "The Consummate Performer" (NY Times) with a multi-faceted musical career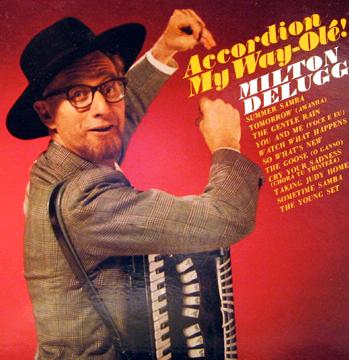 MILTON DELUGG, the incredible music man whose career spans nine decades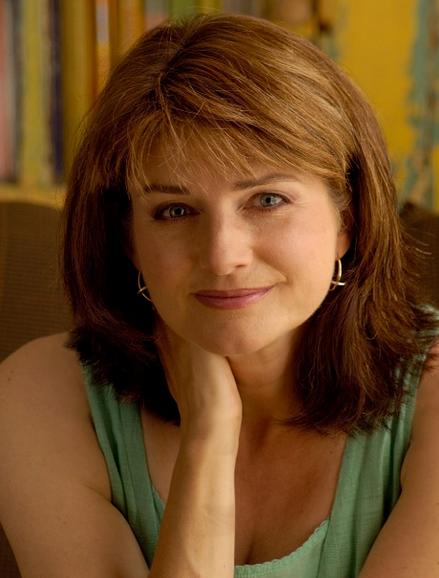 SYLVIA, country music's sweetheart who sang about "Nobody" in particular!



FIRST TIME EVER ON JESERY GIRLS SING: THE FULL-HOUR VERSION OF THIS 2007 SHOW!
The Chad Mitchell Trio: participating are Chad (left) and Mike Kobluk (center)


---
you can use these links or scroll down to view descriptions and listen to the shows
Ronnie Allen (the other)
Herb Oscar Anderson
Archies
Ginny Arnell
Bruce Belland
Herb Bernstein
Hal Blaine
Gary U.S. Bonds
Beverly Bremers
Teresa Brewer
Jim Ed Brown
Lillie Bryant
Perry Botkin Jr.
Julie Budd
Frank Busseri
Tony Butala
Jerry Butler
Freddy Cannon
Castells
Mel Carter
Gene Chandler
Bruce Channel
Don Cherry
Chordettes
Lou Christie
Jimmy Clanton
Mike Clifford
Clay Cole
Coasters
Carol Connors
Jill Corey
Bob Crewe
Cuff Links
Sonny Curtis
Ron Dante
Dux DeJohn
Delicates
Milton Delugg
Detergents
Tracey Dey
Diamonds
Dick and Dee Dee
Dicky Doo
Kenny Dino
Dixie Cups
Ronnie Dove
Duane Eddy
Walter Egan
Dr. Elmo
Paul Evans
Fireballs
Janie Fricke
Dean Friedman
Fireflies
Fleetwoods
Frankie Ford
Four Lads
Four Preps
Frank Gari
Kathy Garver
Chuck Girard
Bobby Goldsboro
Anthony Gourdine
Charlie Gracie
Gerry Granahan
Gogi Grant
Janie Grant
Barbara Harris
Larry Henley
Clarence "Frogman" Henry
Hondells
Irish Rovers
Islanders
Susan Jacks
Chuck Jackson
Wanda Jackson
Tommy James
Spike Jones, Jr.
Johnnie and Joe
Sally Kellerman
Peggy King
Mike Kobluk
Joy Layne
Beverly Lee
Dickey Lee
Barbara Lewis
Lettermen
Gary Lewis
Kathy Linden
Trini Lopez
Peggy March
Al Martino
Jonny May
C.W. McCall
Robin McNamara
Tony Middleton
Will Millar
Jody Miller
Chad Mitchell Trio
Chris Montez
Billy Mure
Murmaids
Newbeats
Linda November
Roy Orbison
Paris Sisters
Paul and Paula
Paul Petersen
Dee Dee Phelps
Pixies Three
Platters
Playmates
Poni-Tails
Poppy Family
Aileen Quinn
Eddie Rambeau
Herb Reed
Joe Rivers
Jimmie Rodgers
Madeline Rodgers
Billy Joe Royal
Sam The Sham
Artie Schroeck
Shirelles
Jay Siegel
Dave Somerville
Randy Starr
Dodie Stevens
Sandy Stewart
Sylvia
Teddy Bears
Nino Tempo and April Stevens
Sue Thompson
Tiffany
Tokens
Carolyn Travis
Gary Troxel
Paul Vance
Bobby Vee
Billy Vera
Robin Ward
Joel Whitburn
Willows
Maurice Williams
Ginny Wright
Kathy Young
---



Three Vintage Radio Interview Shows

-
Roy Orbison I constructed this half-hour show from a private 1975 interview I did with the legendary Roy Orbison while I was working for Casey Kasem as the East Coast writer-researcher-interviewer for the internationally syndicated radio show "American Top Forty." Because I realized the historical significance of this interview, I asked Roy if I had his permission to use this interview publicly if I chose to do so in the future. He told me that this would be fine with him. I did not get around to doing that about 22 years later.
The purpose of this interview was to gather information that Casey could use on the show for a "whatever happened to feature" and perhals other features as well.
I originally created two 15-minute "mini-shows" based on this interview. Whenever Roy and I talked about a particular song -- whether it's one he recorded or wrote for someone else -- I inserted a portion of it. These two "mini-shows" have been on the "Small Talk" page for some time but I suspect that many who visit this page are not aware that they have been on that other page. I plan to leave them there for a while.
I decided to combine those two mini-shows into this single 30 minute show. Roy and begin by discussing how he got into music. The show covers the period from his first charted hit "Ooby Dooby" (from 1956) through his biggest hit, the chart-topping "Oh Pretty Woman" (from 1964).
It was truly an hour to interview this man and I, like his millions of fans throughout the world, miss him so much.
This show features my private 1975 interview with Roy and covers the period of 1956 through 1964: from "Ooby Dooby" to "Oh Pretty Woman."
-
Teresa Brewer This show is one I will always treasure and that is putting it mildly. And I'd like to share briefly the story behind it.
Back in 1990, I hosted a weekly Saturday morning radio show at WDVR-FM in Delaware Township, NJ. It was called "The Oldies Shop."
One of my favorite singers has always been Teresa Brewer. I found out she had a fan club and I wrote a letter to her fan club president, Bill Munroe, telling him that my lifelong dream would be to do an interview with Teresa. I provided my home phone number and the phone number of the radio station.
I did not hear back from Bill so I assumed that it was not going to happen. Then one Saturday morning, while I was doing my show, the phone rang. I took the call off the air. The guy said "Is this Ronnie Allen" and I said "Yes" and he said "This is Bob Thiele, Teresa Brewer's husband. When would you like to do the interview?"
You could have knocked me over with a feather. I continued doing my show without revealing to my listeners what was happening. But, to make a long story short, I recorded an interview with Teresa a few days later and ran it on my next show.
That is what's here. I did not edit it. This is exactly what aired on that Saturday in May of 1990. Teresa and I talked about and played all of her biggest hits: "Music! Music! Music," "Till I Waltz Again With You," "Ricochet" and five others. Note: at the time of this interview, neither Teresa nor I could recall who had written "Waltz." It was, in fact, Sidney Prosen.
Teresa died in October 2007 from the same neuromuscular disease that claimed Dudley Moore. To me she was one-of-a-kind and so very special. I can't describe the depth of sadness that I felt.
This show features a 1990 radio interview that I did with this beautiful, exuberant and beloved singer whose recordings always sparkled and shined and earned her millions of fans throughout the world.
-
"Diane Renay And Friends"
This unique show, which was broadcast in 2003, features Diane as the "guest of honor," joined via pre-recorded interviews with 16 of her musical friends, all of them very well-known. The show contains many surprises and is introduced with a personal greeting from none other than countdown maven Casey Kasem.


---



Current Radio Interview Shows
"Ronnie Remembers"

- -
-
Beverly Bremers I first interviewed Beverly back in 1972 when I worked for Casey Kasem as the East Coast researcher on "American Top 40": it was a private phone interview to gather source material for Casey. Now, 45 years later, I have done my second interview with this wonderful lady and this time the entire world can hear it!
The best way that I can describe her is to paraphrase what she says on her website, which is www.beverlybremers.com.
Beverly has been an actress, singer, and songwriter all her life. She has starred in numerous theatrical productions, most notably "Hair" and "The Me Nobody Knows" on Broadway and "The Rocky Horror Show" and "Menopause The Musical" in Los Angeles. She has recorded for RCA, Scepter and Columbia and as a recording artist is best-known for the 1972 million-seller "Don't Say You Don't Remember" and its follow-up "We're Free."
She has performed in clubs and concerts all over the country, including Reno Sweeney's in New York, The Palmer House in Chicago, and the Coconut Grove, Studio One and the Troubadour in Los Angeles. She has also appeared in many TV commercials and movies as well as on talk and entertainment shows such as "The Tonight Show," "Merv Griffin," "Mike Douglas," and "American Bandstand." And, perhaps without knowing it was her, you have probably heard her voice on numerous radio shows and cartoons, industrials, and CD-ROM games, and seen her acting on TV in "Veronica Mars" and in the film "Upside Down."
As a songwriter Beverly received a platinum record for writing the song "Mousercise" for Disney, which became the theme for the long-running program on the Disney Channel, a live show at Disneyland and a video. And several of her songs have charted in the U.S. and Europe including "Morning Music" and the theme from the film "Hopscotch." And she has also written the music and lyrics for several stage musicals (which we discuss during the show) and recently finished writing a Christmas musical called "Gift of the Magi."
She still performs on a regular basic and is also a highly-respected vocal coach.
Doing this feel good show with this lady with an incredible resume was fun, fun, fun!
It's pronounced like "dreamers"!
She's a fabulous singer, songwriter, actress, playwright and vocal coach.
And she's still doing all these things today.
-
Sally Kellerman This is my second interview show on this page with an entertainer whose career has focused more on acting than on singing: the first one was with Kathy Garver, who played the role of the teenager Cissy in the highly-successful TV series "Family Affair."
Sally Kellerman's acting career has spanned nearly 60 years. She's appeared in dozens of films and TV shows. She will always be most remembered for originating the role of Major Margaret "Hot Lips" Houlihan in Robert Altman's 1970 film "M*A*S*H," which earned her an Oscar nomination for Best Actress in a Supporting Role. Following that film, she appeared in several of Altman's other projects: the films "Brewster McCloud" (1970), "Welcome to L.A." (1976), "The Player" (1992), "Prêt-à-Porter" (1994) and the anthology TV series Gun (1997). There's one additional Altman film that she did NOT do (and now wishes she HAD done it) and she reveals the interesting story behind her being omitted from consideration!
In this show Sally and I focus mostly on four of her films: "M*A*S*H" (of course!), "Lost Horizon" (1973), "A Little Romance" (1979) and "Back To School (1986). We play audio clips from those films: admitedly the one from "Romance" is only four words!
Though best-known as an actress, Sally is also an excellent singer. The audio clips from "Lost Horzion" (which over the years has become a successful cult classic) include two songs that she sings in that film: "The Things I Will Not Miss" (with Olivia Hussey) and "Reflections." Additionally there are two fabulous performances from her cabaret work.
Though we did not talk about this during the interview, Sally has released two albums: "Roll With The Feelin'" from 1972 and "Sally" from 2009. You can listen to selections from those albums on YouTube.
Sally, who recently turned 80, enjoyed reminiscing with me about her amazing career and this interview show was such a joy, especially because of her fabulous personality and the fact that I have been an admirer of hers for so many years.
"Hot Lips"? Of course. But also so much more!
-
Perry Botkin Jr. It's not at all surprising that Perry Botkin Jr. got into the music business. His dad, Perry Botkin Sr. was a guitarist who recorded with Al Jolson, Eddie Cantor, Connee Boswell, Glenn Miller, Benny Goodman, Paul Whiteman, Bob Hope, Fred Astaire, Spike Jones, the Dorsey Brothers and Roy Rogers and for 17 years worked as musical director for Bing Crosby.
Perry Jr's recording of "Nadia's Theme", co-written and co-produced with Barry DeVorzon (the leader of Barry and the Tamerlanes) was his only big hit single billed as an artist. It got to #8 on the Billboard Hot 100 in 1976. Many chart buffs might consider him a "one-hit wonder" for that reason, although their recording of "Bless The Beasts And Children" from 1977 also made that chart, peaking at #82.
Whether he is a "one hit wonder" or a "two hit wonder" is beside the point and unimportant because, primarily as an arranger-conductor (and on one very notable big hit occasion, a songwriter) he was one of the most in-demand "behind the scenes" men in the music business. That notable big hit was "Wonderful Summer" by Robin Ward, which peaked at #14 in 1963: Perry arranged it, conducted it and co-wrote and co-produced it with Gil Garfield, who previously had been one-third of the Cheers (remember "Black Denim Trousers And Motorcycle Boots?); Perry (or maybe Gil) suggested that the girl who was the real singer on that hit, Jackie Ward, use her 8-year-old daughter's name Robin on the label! (I did a separate radio interview show with Jackie which is on this page).
The hundreds of other records that Perry worked on as arranger and conductor include the hits "Angel On My Shoulder" by Shelby Flint," "The Shelter Of Your Arms" by Sammy Davis Jr, "Rhythm Of The Rain" by the Cascades, "No Matter What Shape (Your Stomach's In)" by the T-Bones, "My Cup Runneth Over" by Ed Ames, "Feliz Navidad" by Jose Feliciano and the "Goin' Out Of My Head/Can't Take My Eyes Off You" live medley by the Lettermen.
Even with all the above accomplishment listed in the previous two paragraphs, his biggest achievement on so many levels was co-writing and recording (with Barry DeVorzon) what would become the legendary theme song of "The Young And The Restless," the soap opera now in its 45th year on the air. What is amazing is that (1) it was NOT written for the soap opera and (2) it did NOT become "Nadia's Theme" until five years after it was written.
Perry revealed to me a good part of the secret of his success. It has to do with a certain THREE-LETTER WORD. What is it? You'll have to listen to the show to find out but, hey, it may be worth it if it helps turn YOUR life around!
Oh, there's one more accomplishment. Perry co-wrote (and co-produced the recording of) a song that was voted the "worst record in the history of pop music." What was it? Please listen and find out. (Yes, it is played in its entirety on the show!)
Perry has had an amzing career and a sense of humor that is so enjoyable to behold. This was one of my most fun interviews ever. And he's a wonderful guy for letting me tell you about that "worst record" which, as "horrible" as it was, did make it to #92 on the chart. Go figure!
This amazing arranger-conductor (and more) co-wrote what is arguably the most revered soap opera theme of all time.
He also arranged and conducted on many fondly remembered hits and worked on hundreds of recording sessions.
He also co-wrote and co-produced and arranged and conducted a recording of a song that was honored by being voted "the worst record in the history of pop music."
The man is one of the nicest in the music business, in part for letting me mention what I just did in the above sentence.
What a joy it was to do this show with this incredibly gifted man and to know that he'll still talk to me after I revealed that "other" accomplishment!
-
Sandy Stewart Fortunately getting fired by that beer company (I'll leave it to Sandy Stewart to tell you the story) was one of the very few blips in her illustrious musical history!
Sandy is an incredible gifted and versatile singer whose career has spanned more than 70 years.
She appeared on dozens of TV shows in the 50s and 60s, starred with Jimmy Clanton and Chuck Berry in an Alan Freed movie called "Go, Johnny Go!" (singing "Playmates," which she had learned at the age of three!), had a Grammy-nominated hit record called "My Coloring Book" and, for the past 40 or so years, has become one of the top cabaret singers in the country. For several years Sandy was married to Moose Charlap who wrote the music to most of the songs from the "Peter Pan" musical which Mary Martin made famous ("I Gotta Crow," "I'm Flying", and "I Won't Grow Up.") Sandy and Moose's son, Bill Charlap, is a renowned jazz pianist who recently won a Grammy for "Best Traditional Pop Album" for an album that he recorded with Tony Bennett in which he was co-billed with Tony (it said on the album "Tony Bennett and Bill Charlap"): the album was "The Silver Lining: The Songs Of Jerome Kern."
You want some icing on the cake? You got it!
Sandy has recorded and toured with her famous son Bill for most of the past 40 years! It doesn't get better than that! She will be celebrating her 80th birthday on July 10. Eight days later she will be doing a New York City concert with Dick Hyman (yes, the "Three Penny Opera" guy) who will be celebrating his 90th birthday and her son Bill who will be celebrating his 50th birthday.
Yes, vocally Sandy started out doing rock and roll, but that was only a temporary stop on her musical journey. Her hit "My Coloring Book" gave us a strong hint of a change in her musical direction. And for the past 40 plus years she's been doing what she loves best: performing with her son the works of the greatest American songwriters who ever lived.
She is a class act in every way and this is truly one of my all-time favorite interview shows.
At the age of 14 she was fired by a beer company!
After that came "Playmates," many TV shows, her Grammy-nominated hit "My Coloring Book"
and more than 40 years as one of the nation's foremost interpreters of The Great American Songbook.
Incredibly gifted? I'll drink to that!
-
Janie Fricke Janie Fricke went from being an Indiana farm girl to internationally acclaimed recording artist. Raised on a 400-acre farm, her dad taught her how to play guitar. And from the outset she knew that she loved singing. She obtained a college degree from Indiana Unversity in elementary education with the intention of becoming a schoolteacher. But fate got in the way. She saw a notice on a bulletin board about an audition for commercials. She passed the audition and then she never looked back.
She became one of the most in-demand jingle singers and her voice became known to millions on commercials for United Airlines, Coca-Cola, 7-Up, Red Lobster, Pizza Hut and others. She also become one of the most in-demand backup singers doing hundreds of vocals for the biggest country artists including Loretta Lynn, Eddie Rabbitt, Crystal Gayle, Ronnie Milsap, Barbara Mandrell, Conway Twitty and many others.
And then she became famous for being anonymous! She did several very successful recordings with Texas singer Johnny Duncan. Her voice was VERY PROMINENT on those recordings, which included a #4 hit "Stranger" and two #1 hits: "Thinking Of A Rendezvous" and "It Couldn't Have Been Any Better." Amazingly the billing on the label of those records simply said "Johnny Duncan." Her name was nowhere to be found, not even in tiny letters. Why did this happen and how did she feel about it? I asked her and she told me the answer to both questions!
In 1977 she launched a solo career and did have a few minor hits. Then In 1978 she recorded a duet with Charlie Rich called "On My Knees." It went to #1 and, on the label, it said Charlie Rich and Janie Fricke.
Her solo career took off bigtime beginning in 1980, when she had a #2 hit with "Down To My Last Broken Heart." She subsequently had seven #1 hits as a soloist, namely "Don't Worry 'Bout Me Baby," "It Ain't Easy Being Easy," "He's A Heartache (Looking For A Place To Happen)," "Tell Me A Lie," "Let's Stop Talkin' About It," "Your Heart's Not In It" and "Always Have, Always Will." In 1982 and 1983 she was voted the CMA Female Vocalist Of The Year. She also recorded a #1 duet with Merle Haggard in 1984 (the label said "featuring Janie Fricke") which was called "A Place To Fall Apart."
For about three years in the early 90s she was a regular on the Statler Brothers popular TV series. In 2012 she recorded an album called "Country Side Of Bluegrass" in which she performed ten of her biggest hits in bluegrass style. These days she is still a very active performer. And I must tell you that she was a total delight to interview. She is truly amazing in so many ways!
This country music "mystery lady" became a country music superstar!
-
Robin Ward "Wonderful Summer" by Robin Ward is one of my all-time favorite national hits from the 60s. The story behind the hit is quite mysterious. The singer, who sounded like a teenager, was not really a teenager and, in fact, she was really Robin Ward! The actual artist was an incredibly talented vocalist named JACKIE Ward. She used her daughter's name (Robin) for the record. In addition to the name trickery, there was also some technical trickery, which went into making the recording the WONDERFUL piece of vinyl that it became. This interview is with JACKIE, who sang that hit as "Robin" and who, using her own name, became one of the most successful session singers in the history of the music business. Oh, if you're wondering how old the REAL Robin Ward was when Jackie's recording was a national hit, I will tell you but not here: the information is revealed during the show.
Even before she became "Robin" for "Wonderful Summer," Jackie's voice was very prominent on two well-known recordings. She was the "la la la" girl on Pat Boone's 1962 hit "Speedy Gonzales" and she sang a popular duet with Allan Sherman called "Here's To The Crabgrass," which was one of the tracks on his third chart-topping LP "My Son, The Nut."
Her prolific work as a session singer included becoming one of the top "ghost singers": she provided the silver screen voice of many of Hollywood's top stars, including Natalie Wood, Linda Evans and Janet Leigh. And it was Jackie's voice who was heard on every Partridge Family recording ever released.
Her story is truly as amazing as her incredible vocal talents.
It was a wonderful joy doing this show with her.
You remember the 1963 hit "Wonderful Summer" by Robin Ward.
Did you know that it was Robin's mom Jackie Ward who REALLY sang it?
And did you know about Jackie's singing career as a ghost? (No, NOT Casper, though she IS friendly.)
This exciting interview is with Jackie, talking about being "Robin," being herself and being the singing voice of many of Hollywood's biggest stars.
-
Dux DeJohn [of the DeJohn Sisters] "My Baby Don't Love Me (No More)" by the DeJohn Sisters was one of the first records that I ever bought. In fact, I loved it so much and played it so much (wearing out my copies) that I bought it several times! That was back in 1954 AND 1955 (it was one of those "carry over" records released late in the year). The DeJohn Sisters who sang it were Julie and Dux and they co-wrote the song. Off the top of my head I cannot think of any other sister act that wrote a national top-ten hit for themselves except for the Bell Sisters, the duo who sang "Bermuda": chartwise (Billboard) the DeJohns had THE HIGHEST CHARTING 50's pre-rock-era single by a female duo, peaking at #6 while the Bell Sisters peaked at #7 with their recording.
The DeJohn Sisters were born in Chester, Pennsylvania, which had been the hometown of the Four Aces. Julie and Dux were the daughters of a dry cleaner and worked in their parents' store after school but, as Dux told me during this show, prior to becoming overnight sensations they did most of their singing while washing dishes! They worked in the same club where the Four Aces were discovered and that led to their recording career. "My Baby Don't Love Me (No More)" was their third single and this DeJohn-DeJohn-DeJohn composition was indeed the CHARM: their co-writer was their brother Leo. In a recording career spanning about seven years and including many record labels and several regional hits and with their unique sound which for the most part can best be descibed as EXUBERANT, they became extremely popular both as recording artists and performers.
Dux left the act in 1961 and went on to become a highly respected solo jazz singer: the closing record in this show is from a 1981 performance at a prestigious event along with some of the greatest jazz musicians in the business.
Sadly, Dux's sister Julie passed away in 1998.
As many of you know, I have a wish list of recording acts from the 50s and early 60s that for years I have dreamed of interviewing. Dux was another "dream come true" and this show was such a joy for me. I thank Dux so very much and my words can barely DE-scribe how DE-lighted I am to present to you a DE-lectable interview and a wonderful sampling of DeJohn music. You will be snapping your fingers and tapping your toes: you can DE-pend on it.
In 1955 these DE-lightful sisters were "knockin'" their way to the top of the national charts
with their incredibly catchy recording!

Kathy Linden interviews me! (2016) When Kathy and I were about to record our original radio interview show in early 2015, she said to me "Ronnie, it would be great if some day I could interview YOU"! I've interviewed more than 110 recording artists for the Jersey Girls Sing website and Kathy was the FIRST ONE to suggest such a daunting thing. Since she has always been one of my all-time favorite singers, I was thrilled that she offered to do this. I knew that she was serious and, at the outset of that original show, I promised that a "Kathy interviews Ronnie" show would eventually take place.
Because of other priorities in our respective lives, it did not happen overnight. I received several emails asking when the show would happen. I am delighted to answer that question in one word: NOW!
This is the first time that I have been interviewed on the radio for more than 15 minutes by anybody. I reveal many things about my past that have never been told including a few things that I am not necessarily proud of. (Nothing illegal!)
To preserve the element of surprise, I will only reveal one specific thing about this show. I was a contestant on "Wheel Of Fortune" back in 1993 and during this show you will hear audio clips from my appearance. Though "Wheel" was a half-hour show, I have always considered it my "15 minutes of being famous." (I mean REALLY famous!)
I suggest that if you have not yet listened to my original 2015 show with Kathy that you do so prior to listening to this one. If you point to the title of that show (that's called hovering) you can learn many details about Kathy's very interesting career and learn additional ones by clicking the title to listen to that show. She is truly amazing.
I thank Kathy from the bottom of my heart. Doing this follow-up show with her was truly an awesome experience.
Kathy sang the beloved hits "Billy" and "Goodbye Jimmy, Goodbye" from the late 50s.
I am honored that she chose to interview yours truly. -
Kathy Linden (2015) The legendary Steve Allen described her this way: "Kathy Linden has a voice as fresh and sweet as a spring morning." Well, Steve hit the nail on the head there, but what he said is a very small part of the Kathy Linden story.
Ever since I first heard "Billy," the catchy 1958 hit which made her an overnight success, I have been a huge admirer of her music. She followed up with a similar hit called "You'd Be Surprised" and then, in 1959, had another major hit which was totally different, a touching ballad called "Goodbye Jimmy, Goodbye."
Kathy was a Jersey girl when she had the three hits mentioned above, all of them on the Felsted label. She worked very closely with bandleader, arranger and producer Joe Leahy. What is generally not known about Kathy is that prior to "Billy" she was very much involved with piano and violin.
After leaving Felsted, she moved to Nashville (and recorded for Monument Records) and then to California (and recorded for R.P.C. and then Capitol Records). The show includes several recordings besides the hits that I've mentioned and you may be surprised as you discover what an incredibly versatile singer she is. And that even includes rock and roll!
She eventually left the recording business to concentrate on other things which became the main priorities in her life.
The one thing that has never changed is that music has always remained an important part of her life. She is now in the process of writing dozens of songs and instrumentals with the goal of placing many of them in films.
This was truly one of the most enjoyable shows that I have ever done. Kathy is a total delight.
This was my first interview show with Kathy.
I interviewed HER.
-
Spike Jones, Jr. In any discussion of big band music satire, there is one name that comes to mind first and foremost: SPIKE JONES. He was far and away the most successful big band music satirist of all time.
I am delighted and honored that his son, the distinguished Spike Jones, Jr. -- the television producer/director of Emmy Award shows and other live television events, public speaker and frequent moderator and panel participant for entertainment industry events -- enthusiastically agreed to do this show with me to celebrate his legendary Dad and his amazing body of work.
I must tell you, in total honesty, that with the sampling (mostly prolonged excerpts and a handful in their entirety) of 24 Spike Jones recordings, this is unquestionably the craziest, zaniest, nuttiest radio interview show that I have ever done. Spike had 20 charted recordings and you will hear 16 of them, along with eight others. Did you know that, starting at the age of 15, Spike Jr. led his Dad's band at major venues and he did that for a few years? That's quite impressive!
Spike Jr. also made his own recording of a song that was inspired by Donovan's "Mellow Yellow": we sample most of it and I guarantee that the experience will drive you bananas!
We also sample most of a recording by Spike Jr.'s Mom, singer Helen Grayco, who became an integral part of the Spike Jones show. Spike told me that she was a serious member of the ensemble. So of course her recording that we sample has a serious title: "Oop Shoop."
For the most part, though, this show is a tribute to the great Spike Jones. I guarantee that you will be laughing and laughing and laughing when you hear the recordings featuring Spike and his fabulous cast of comedic characters including (in no particular order and not limited to these) Sir Frederick Gas, Mel Blanc, Horatio Q. Birdbath, Tommy Pederson, Carl Grayson, Willie Spicer, Doodles Weaver, Del Porter, Spike Jones, Red Ingle, Homer and Jethro, Sara Berner, Fleddy Morgan (not a typo), George Rock and Lassie. Well, Lassie was a guest on a Spike Jones radio show and that canine allegedly contributed to a classic operatic recording with the fabulous soprano Eileen Gallagher that I am DOGlighted to include in this show.
And yes, it's accurate to say that Spike Jones inspired other wildly popular music satirists including the aforementioned Mickey Katz and Homer and Jethro, Stan Freberg, Allan Sherman, Roger Miller and "Weird Al" Yankovic.
Included are Spike's controversial #3 hit that made fun of a despised public figure (amazingly introduced in a Donald Duck cartoon), the #4 hit "Cocktails For Two," "Chloe," "Holiday For Strings," "Hawaiian War Chant," "William Tell Overture," the #1 hit "All I Want For Christmas (Is My Two Front Teeth)," "Dance Of The Hours" and five consecutive satires of #1 hit recordings. And in two of the last three recordings, the doggies have their day!
I guarantee that you will find this to be an incredible listening experience and I thank Spike Jones, Jr. from the bottom of my heart for having his wonderful judgment in allowing me to do this show with him. I have been a fan of his Dad since I was a little boy and now I will find my continuing fandom to be even more special.
If any of you would like to reach out to Spike Jones, Jr. and those in his organization, please send an email to info@spikejones.com.
He is the son of the most successful big band music satirst of all time.
This show is a loving (and crazy) tribute to his legendary Dad.
-
Hal Blaine Hal Blaine is one of the most prolific drummers in the history of pop music. In the rock era, as reported on the Billboard Hot 100, he played on 37 American #1 hits and close to 150 additional American top ten hits. He played on a total of seven Grammy Records Of The Year, including six consecutive winners of that award from 1966 through 1971: those seven were "A Taste Of Honey" (1966) by Herb Alpert and the Tijuana Brass, "Strangers In The Night" (1967) by Frank Sinatra, "Up, Up And Away" (1968) by the 5th Dimension, "Mrs. Robinson" (1969) by Simon and Garfunkel, "Aquarius/Let The Sunshine In" (1970) by the 5th Dimension, "Bridge Over Troubled Water" (1971) by Simon and Garfunkel and "Love Will Keep Us Together" (1976) by Captain and Tennille.
He named and was a member of the Wrecking Crew, which was a loose-knit circle of Los Angeles' top studio session musicians whose services were constantly in demand during their heyday throughout the 1960s and 1970s. In varying configurations, often anonymously, they backed hundreds of pop and and some additional country music acts. They are considered by many to be one of the most successful session recording units in music history. Though based in Los Angeles, they also traveled throughout the country to do additional work.
Here's a PARTIAL alphabetical list of acts that Hal has played drums for over the years. (Taking a deep breath.) Herb Alpert and the Tijuana Brass, America, Paul Anka, the Association, Frankie Avalon, Hoyt Axton, the Baja Marimba Band, the Beach Boys, Bob B. Soxx and the Blue Jeans, Pat Boone, The Byrds, J.J. Cale, Glen Campbell (Hal did Glen's final recording), Freddy Cannon, Captain and Tennille, the Carpenters, Mel Carter, the Cascades, Johnny Cash, David Cassidy, Ray Charles, Cher, Petula Clark, Leonard Cohen, Nat King Cole, Sam Cooke, Johnny Crawford, the Crystals, Bobby Darin, James Darren, Sammy Davis, Jr., Doris Day, John Denver, Jackie DeShannon, Neil Diamond, Patty Duke, Duane Eddy, the Everly Brothers, Jose Feliciano, Connie Francis, David Frizzell and Shelly West, Art Garfunkel, Bobby Gentry, Lesley Gore, The Grass Roots, Lorne Greene, Albert Hammond, Richard Harris, the Hondells, Thelma Houston, Jan and Dean, Jay and the Americans, Frankie Laine, Michael Landon, John Lennon, Gary Lewis and the Playboys, Jerry Lewis, Bob Lind, Trini Lopez, Love, Darlene Love, The Mamas & The Papas, Henry Mancini, Ann-Margret, the Marketts, Dean Martin, Barry McGuire, Scott McKenzie, the Monkees, Matt Monro, Hugo Montenegro, Wayne Newton, Roy Orbison, Patti Page, The Partridge Family, Elvis Presley, Louis Prima, Gary Puckett and the Union Gap, Helen Reddy, Paul Revere and the Raiders, the Rip Chords, Johnny Rivers, Tommy Roe, the Ronettes, Diana Ross, the Sandpipers, Tommy Sands, Paul Simon, Simon and Garfunkel, Frank Sinatra, Nancy Sinatra, Keely Smith, Sonny and Cher, Spanky and Our Gang, Steely Dan, Barbra Streisand, The Supremes, Tanya Tucker, Ike and Tina Turner, Leslie Uggams, Jerry Vale, Bobby Vee, the Ventures, the Vogues, Shelly West, Andy Williams and Mason Williams.
In March of 2000, Hal was one of the first sidemen inducted into the Rock And Roll Hall Of Fame: one of those other inductees was his long-time friend and drumming colleague Earl Palmer. Hal is also a member of the TEC Awards Hall Of Fame, the Modern Drummer Hall Of Fame and the Nashville Hall of Fame. He is also the author of the book "Hal Blaine and the Wrecking Crew".
In this show he takes us behind the scenes with many amazing stories about some of his biggest hits and he reveals many of the secrets that made him the drumming legend that he became. And, oh yes, he also has a wonderful sense of humor. He reveals how many drumsticks he has broken over the years (he has an EXACT COUNT) and that revelation will astound you!
From the bottom of my heart: thank you so very much, Hal Blaine, for granting me this interview! It was an "oldies dream come true" for me in every way!
This legendary session drummer played on more hits than any other drummer in the rock era.

The Pixies Three (second interview: 2016) How many hit girl groups have recorded a CD together with all their original members 50 years after their first hit?
Let's see, I can count one ... the Pixies Three ... hmmm, I can't think of any others besides them but I'll keep trying!
"Timeless", released in late 2015, is a fabulous CD that is so well-named. You will be truly amazed at how great they sound.
We sample their versions of "Dancing In The Street," "Wedding Bell Blues," "When Will I See You Again," "Dancing Queen," "The Boy From New York City," "Teach Me Tonight," "Lady Marmalade" and "We Are Family."
Please check out their official website: www.thepixiesthree.com.
This show was fun, fun, fun in every respect!
Still singing together after 50 years!
Pixies appearing on this show are Kaye McCool Krebs, Midge Bollinger Neel and Debby Swisher Horn.
We discuss their brand new CD entitled "Timeless" and we play excerpts from eight of its 15 tracks.
The Pixies Three (first interview: 2007) The Pixies Three, originally from Hanover, PA, sang the hits "Birthday Party, "442 Glenwood Avenue" and "Cold Cold Winter."
Please check out their official website: www.thepixiesthree.com.

Pixies appearing on this show are Kaye McCool Krebs, Midge Bollinger Neel and Bonnie Long Walker.
-
Jonny May Gifted musician Jonny, who turned 29 in January, is the youngest person that I have interviewed for the Jersey Girls Sing website. I discovered him by accident while searching for a YouTube video by someone else: that was not too difficult because Jonny has an impressive total of 77 performance videos (so far) that have received more than 9 million views.
For all of my life I have always been a big admirer of great piano players from all musical genres. 31 of my favorites are (alphabetically by last name) Ronnie Aldrich, Winifred Atwell, Count Basie, Dave Brubeck, Joe "Fingers" Carr, Jo Ann Castle, Ray Charles, Van Cliburn, Zez Confrey, Russ Conway, Floyd Cramer, Fats Domino, Duke Ellington, Ferrante and Teicher, Errol Garner, Dick Hyman, Bill Joel, Scott Joplin, Jerry Lee Lewis, Ramsey Lewis, Liberace, Professor Longhair, Johnny Maddox, Ignace Paderewski, Andre Previn, Hargus "Pig" Robbins, Arthur Rubinstein, Fats Waller, Roger Williams and Del Wood. Jonny May combines the BEST ELEMENTS OF ALL OF THESE and, at the same time, has his own unique and very entertaining musical personality.
Jonny is from Southern California and he specializes in dozens of exciting styles of piano, many of which you will hear during this show. He comes from a large family of musicians. He began his formal musical education at age 4, studying classical piano with Elizabeth Beck and competing in many local music festivals. At age 13, he met Disneyland pianist Johnny Hodges, and began studying specialized piano styles such as ragtime, boogie-woogie, and honky-tonk piano. At age 14, he also began studying jazz piano with Professor Larry Flahive, and by age 15, he was the pianist for the University of California Riverside Jazz Big Band and he started playing piano professionally at local restaurants. At age 18, Jonny became the youngest pianist ever at Disneyland's Refreshment Corner Cafe, where for ten years he entertained thousands of guests every week with his flashy arrangements of American classics as well as Disney favorites.
That's part of his story. There's so much more. And as you experience his work during this show, you will marvel at what this man can do. After listening, you can visit his website which is pianowithjonny.com and also view his performance videos on YouTube that I mentioned above; all of the music that you hear on this show (with the exception of two songs) was extracted from those vidoes. And, as icing on the proverbial cake, he also teaches music courses.
He is aMAYzing indeed. As for my "dizzy fingers" comment (which I did to be cute!): Jonny definitely POSSESSES "dizzy fingers" but he has not yet done a performance video of Zez Confrey's immortal piano work entitled "Dizzy Fingers." But I know that if and when he does, it will be AWESOME. So Jonny, that's my request! And thank you so much for providing me with so much fun doing this show with you!
From dizzy fingers to Disneyland!
-
Joe Rivers Back in 1957, everybody following pop music was familiar with "Over The Mountain, Across The Sea," the huge hit by Johnnie and Joe. Now, 58 years later, it remains one of the most fondly remembered oldies from that time period
Johnnie was Johnnie Louise Richardson. Joe was Joe Rivers. It sure sounds like "Over The Mountain" was written for Johnnie and Joe to sing. But that was NOT the case. Who was supposed to sing it? Well, Joe tells all during this interview show. And that "all" includes the story about where songwriter Rex Garvin was when he wrote this classic hit.
There were several successful male-female duos in the 50s but Johnnie and Joe continued working together longer than any of the others that I can recall. Joe was still working with Johnnie through 1988, when she unexpectedly passed away from a stroke.
There are six recordings played during this show and, as you listen to them (including of course the biggie), you will be amazed at the versatility of this very popular duo. You won't hear any "Over The Mountain" clones. Following the interview show there's two bonus tracks, one of which is Joe's performance of "Over The Mountain" on a 2002 TV show; his singing partner is Barbara Parritt Toomer, a founding member of the Toys.
Joe has so many interesting stories to tell and he has a wonderful sense of humor as well. I am so grateful that he agreed to do this show with me.
Johnnie was originally from Montgomery, Alabama.
Joe was originally from from Charleston, South Carolina.
They were born to sing together and they did so for more than 30 years.
-
Madeline Rodgers This is a fun show with a Jersey girl who has so many interesting stories to share. For instance, at the age of three, she was kicked out of dancing class. Well, happily things took a turn for the better after that!
Madeline appeared on Paul Whiteman's Philadelphia TV show and then, as a member of a USO troop for two years, performed for soldiers at several military bases in New Jersey.
She then went on to win five beauty pageants, most notably the prestigious "Miss Magic Long Beach Island."
She wrote several songs and then decided to pound the pavement in Nashville, hoping to be signed by a record company. And lo and behold, she got her wish! The company was Brite Star records. She recorded seven tracks at Dolly Parton's Foreside Studio, five of which were songs that she wrote. Six of them were released as three singles. Many of Nashville's top musicians played on all those recordings including D.J. Fontana, Elvis Presley's legendary drummer, who had been on hundreds of the King's sessions. The six released tracks are heard in their entirety during this show and the unreleased track, which won her a major songwriting award in a contest headed by Barbara Mandrell, is heard in its entirety as a bonus track.
Currently Madeline is writing more songs for herself and hopefully other arists and is putting the finishing touches on a soon-to-be-published series of children's stories.
I had a wonderful time recording this delightful show and, in fact, I did it on my birthday!

From Jersey beauty queen to Nashville recording artist
-
Aileen Quinn Here it is: the QUINN-tessential interview show starring the gifted entertainer who won everyone's hearts 33 years ago!
This is truly one of the most fun interview shows that I have ever done. Back in 1982 10-year old Aileen, from Yardley, PA, won the title role in the 1982 motion picture "Annie" after surviving a grueling audition process that involved more than 8000 competitors. I was living in Morrisville, PA, the town next to Yardley, I was thrilled when she won the role. I never got to communicate with her back then but I did follow stories about her career in my local newspaper. And now, 33 years later, I was so happy when she agreed to do a show with me which would not merely be about "Annie" but about most of her other show biz endeavors before and after.
Making it in show biz requires a combination of many factors. Aileen was not merely an "Annie-wannabee" prior to being chosen. She established a solid foundation for herself which included taking voice and dance lessons and appearing in TV commercials, musicals and a film with Burt Reynolds. One of the musicals she appeared in was "Annie" -- on Broadway! -- playing a "swing orphan." Don't worry, she explains what that means!
Here's two impressive bits of trivia about the 1982 "Annie" film. It was reportedly, at the time, the most expensive musical ever filmed. And the soundtrack album, featuring most notably Aileen, went double-platinum, with sales of over 2 million copies.
The film was directed by the legendary John Huston and starred Aileen in the title role, Albert Finney as billionaire "Daddy Warbucks," Carol Burnett as the mean orphanage supervisor "Miss Hannigan," Tim Curry and Bernadette Peters as two "lowlifes", Anne Reinking As Warbucks' secretary Grace Farrell Farrell, Geoffrey Holder as "Punjab" and both Bingo and Sandy as the dog "Sandy." (Not to worry, Aileen explains what I wrote at the end of the last sentence!)
The first half of this show focuses on "Annie" and wow, Aileen has so many interesting behind-the-scenes stories to share! You'll also hear portions of several songs from the double-platinum soundtrack album. And as an added bonus -- and WHAT a bonus -- the iconic CAROL BURNETT was so very generous to pre-record an interview segment with me so that I could surprise Aileen with it when I did my interview with HER a day later.
In the second half of the show we focus on what Aileen did following "Annie." In a word, it was "PLENTY"! Aileen performed in a huge number of shows many shows and she played many roles that were so different from one another -- and her stories are incredibly fascinating and often very funny!
And what is she doing today? Leapin' Lizards, I am so glad that you asked! She is the lead singer and primary songwriter of a rockabily band called -- appropriately enough -- "Aileen Quinn and the Leapin' Lizards"! You'll hear samples of five tracks from their brand-new CD called "Spin Me." Aileen co-wrote every song.
Aileen is an incredible entertainer and a wonderful person and I thank her so much for enriching my life by doing this show with me. It took 33 years for me to finally get to meet her (via phone) and it was truly worth the wait in every respect!
Leapin' Lizards!
We got "Annie"! (Aileen)
And we also got "Miss Hannigan"! (Carol Burnett)
-
Will Millar [of the Irish Rovers] This is actually a two-part show. In Part One, which is the history segment and occupies the first 17 minutes and 55 seconds, Will Millar (pronounced "Miller") tells the fascinating and definitive story of his own career beginnings and how the Irish Rovers came to be. In Part Two, which is the musical segment and occupies the remaining time, Will provides us with the exciting behind-the-scenes details about their signature song "The Unicorn" and ten more Irish Rovers classics, all of which are played in their entirety.
"The Unicorn" was surely one of the most unlikely hits of 1968 or, for that matter, any year. The writer was Playboy cartoonist and singer-songwriter Shel Silverstein, who was probably just as surprised when the group hit the top ten with it as the group was.
Will founded that group and was the lead singer of that fondly-remembered song about those silly unicorns who missed the boat and as a result became extinct. (That's what happened if you believe Shel!) The other three group members on that hit were Will's brother George, Will's cousin Joe and the late Jimmy Ferguson.
Will was with the group for over 30 years. He tells their story so well that I won't provide any more details here, other than to say that if it wasn't for his Jaguar breaking down in front of an Italian restaurant, the Irish Rovers may have never achieved stardom! Yes, fate played a huge role in their extremely interesting career.
Those of you who are only familiar with "The Unicorn" will be amazed at the versatility of this group. And, believe it or not, there isn't a single song that you could even remotely call a clone of that huge hit.
Here's an alphabetical list of the Irish Rover recordings that you will hear during this show:
"Black Velvet Band" - "Grandma Got Run Over By A Reindeer" - "Lily The Pink" - "My Old Man's A Dustman" - "New York Girls" - "Rhymes And Reasons" - "The Biplane Evermore" - "The Orange And The Green" - "The Unicorn" - "Wasn't That A Party" - "Whiskey On A Sunday" - "Years May Come, Years May Go" - plus two bonus tracks
Note: The group lost their "Irish" when they sang "Wasn't That A Party." The billing on the record simply said "The Rovers."" Will tells the story of why THAT happened and how the group's fans felt about it.
And, oh yes, after leaving the group, he became a successful painter. He tells you all about that and how to access some of his prestigious art work online. Believe it or not, he told me that while doing this interview, he was touching up a painting! (I suggested that he create a painting of a unicorn, something that he has yet to do.)
I love all of their records and it was such a joy interviewing this amazing man who has so many fascinating tales to tell about his storied musical career.

Where there's a Will, there's a unicorny interview show!
-
Tony Butala [of the Lettermen] Wow! What a resume this singer has!
Born in Sharon, PA, he began singing professionally at the age of eight, appearing on a Saturday morning show on station KDKA in Pittsbugh. Though it was not supposed to happen, he moved to the West Coast three years later. He was accepted into the renowned Mitchell Boys Choir in 1951 and appeared in three movies: "On Moonlight Bay" with Doris Day and Gordon MacRae, "The War Of The Worlds" and "White Christmas" with Bing Crosby, Rosemary Clooney, Danny Kaye and Vera Ellen. He also did voiceover work: he was one of the "lost boys" in the classic Walt Disney animated version of "Peter Pan" and was the singing voice of Tommy Rettig in the famous Dr. Seuss musical fantasy film "The 5000 Fingers Of Dr. T." For around four years he was in a singing group called the Fourmost with Connie Stevens and eventually appeared with her in the beach community hot rod film "Dragstrip Riot." He also released singles on two labels, and on one of them he sounded like an Elvis-wannabee.
During the first portion of this show, you will several many Tony Butala vocal samples that display his amazing versatility. You can think of this as the "Hear Tony's voice change" portion of the show. Quite an amazing career indeed! But my description to this point does not include the one word that, more than anything, will always define this man's life. I shall now spell it out.
L-E-T-T-E-R-M-E-N
The story of how he decided to form what would become a legendary group is truly riveting. The original group, consisting of Tony, Mike Barnett and Dick Stewart, appeared in a hit Las Vegas revue that starred Paul Whiteman, Buster Keaton and Rudy Vallee: as impersonators of Paul Whiteman's "Rhythm Boys," Tony portrayed Bing Crosby. But it wasn't until 1961 that the entire country became aware of the group. By that time there were two new members. Tony tells how Jim Pike and Bobby Engemann became Lettermen and the behind-the-scenes info about each of the group's biggest hit recordings. As an added bonus you'll also hear some of their studio chatter during a recording session and also a crazy recording that the group did which was the zaniest novelty this side of Walter Brennan! At the end of the show Tony talks about the current Lettermen - himself, Donovan Tea and Bobby Poynton - and you'll hear one of their recent recordings.
One sad side note: Bobby Engemann passed away in 2013.
There's so much more I can say here but I prefer to let Tony tell the story. He is articulate, serious, funny and always entertaining. I thank him so much for sharing a few moments of his life with me to talk about the group that has meant the world to him.

Tony is the founder, primary lead singer and only permanent member from the outset of one of the most popular vocal groups in pop music history.
After more than 55 years of existence, he and they are still thrilling appreciative audiences, doing aound 100 shows per year.
-
Lillie Bryant [of Billy and Lillie] At the age of 14 aspiring singer Lillie Bryant performed at New York City's legendary Apollo Theater doing Ruth Brown's "Mama He Treats Your Daughter Mean" to a rousing reception. That was the tip of the proverbial iceberg.
Now talk about being at the right place at the right time. Her big break came three years later, in 1957, when she was supposed to be auditioning for bandleader-singer Billy Ford but instead wound up auditioning for Frank Slay and Bob Crewe! In almost no time at all, as the female half of the duo dubbed Billy and Lillie by Slay and Crewe, she was in the national top ten with a catchy song called "La Dee Dah." The duo had another major hit called "Lucky Ladybug" and a couple of other nationally-charted records. While releasing Billy and Lillie records, she concurrently also released several solo singles on her own.
Following the breakup of the duo in 1959, Lillie Bryant (Howard) never stopped singing. Throughout the years she has performed at many clubs focusing mostly on jazz but also including some rock and roll. Recently Lillie was a featured principle, along with jazz vocalist Sheila Jordan, in the off-Broadway production of "The Beatnik Cafe." And she has also been doing a tribute to Dinah Washington since the fall of 2009 throughout upstate New York, Boston, and Pennsylvania in theaters and at private affairs.
She is also an evangelist. And she tells an amazing story involving over 20 thousand bees!
During this show you'll hear six Billy and Lillie recordings and six Lillie Bryant solo recordings. One of the latter, our show closer, is her unreleased updated solo version of "La Dee Dah."
Lillie is an amazing singer and has a delightful sense of humor as well. It was such a joy to do this show with her and to learn so much about her that I did not know previously.
Once upon a time there was an accidental duo that (la dee dah) took the country by storm!
-
Julie Budd When Julie Budd - the "little girl with the big voice" - made her debut appearance on the "Merv Griffin Show" in 1967 at the age of 12, it was truly the tip of the iceberg: she appeared approximately 40 times on that show alone as well as so many other top TV shows.
She released her first record in 1968 and since then her career has been a nonstop ride that would make the Energizer Bunny proud! Over the past 46 years she has thrilled tens of thousands of appreciative fans with her recordings and her appearances in her own cabaret shows, showrooms and symphonic halls.
During this show you'll hear - via extended samples and edited versions - her two well-known MGM recordings from 1968 ("Yesterday's Sunshine" and "All's Quiet On West 23rd"), her national hit "One Fine Day" - billed strictly as "Julie" - from 1976 (a top ten record in the discos) and 12 tracks from four amazing albums released later: "Pure Imagination," "If You Could See Me Now," "The New Classics" and her recently-released (April of this year) "They Wrote The Songs."
Her versatility is truly amazing, as is the fact that she has worked with producer, arranger, songwriter, musician and conductor Herb Bernstein since 1966, when he discovered her at a talent contest at Tamarack Lodge in the Catskill Mountains.
She's an incredible talent who has so many interesting stories to share about her career and it was my pleasure to do this interview show with her.
The incredibly versatile singer who's been thrilling audiences since her TV debut in 1967 at the age of 12.
-
Milton Delugg Milton was a renowned musical director, songwriter, bandleader, producer, arranger and accordion virtuoso whose incredible career has spanned nine decades, from 1936 when he got his first job as a staff musician at Paramount Studios up until the present time. He is 95 years young.
He wrote or co-wrote several pop music classics, including "Hoop-Dee-Doo" "Be My Life's Companion," and "Orange Colored Sky" (which most people think is called "Flash! Bam! Alakazam!"). Oh yes, please give HIM credit for creating that phrase! Among the diverse artists who have recorded the latter song, besides Nat "King" Cole who had the most well-known version, are Betty Hutton, Danny Kaye and Patty Andrews, Johnny Mathis, Bert Kaempfert, Nat's daughter Natalie, Wonder Woman's Lynda Carter, Batman's Burt Ward, Screamin' Jay Hawkins and Lady Gaga.
Milton was the musical director for several successful TV shows, including Jerry Lester's "Broadway Open House" (the forerunner of NBC's "Tonight Show"), Herb Shriner's "Two For the Money" quiz show, Johnny Carson's "Tonight Show" (prior to Skitch Henderson) and -- maybe most notably to many -- Chuck Barris's famous (or infamous) "Gong Show."
And guess who produced Buddy Holly's very popular recording of "Rave On"!
Milton was not only a phenominal talent in so many respects but he also had a great sense of humor and was genuinely and refreshingly humble when it came to talking about his impressive accomplishments.
Oh yes, this interview includes a surprise call-in from a well-known recording and TV personality.
Doing this show with a man whom I personally admired for so long was truly a labor of love and I hope that these words adequately express the joy and the honor that I feel.
: Milton passed away April 6, 2015, at the age of 96.
He led the Gong Show's "Band With A Thug" (whatever THAT means) which is a small part of this music man's incredible career: this show includes details about that plus a heaping portion of the rest of his amazing story.
-
Sylvia Pop music fans know country music star Sylvia from her big 1982 crossover hit called "Nobody." On the country chart she had that hit and 19 others; 11 of those made the top ten and two made #1: "Drifter" from 1981 and of course "Nobody." This was her recipe for success: (1) start singing at the age of 3 (2) have an excellent singing voice (3) have a strong determination to become a country music star (4) be at the right place at the right time (5) be willing and able to perform up to 300 shows in one year in 300 different towns. That recipe worked! And RCA surely was glad because they were her label for all her charted hits. And they were even more glad when she won the ACM 1982 "Female Vocalist Of The Year" award.
These days Sylvia is still recording (on her own label called Red Pony) and still performing. But her main focus is being a certified life and career coach working with individuals and groups and facilitating workshops on "Finding Your Voice." She mentors recording artists, songwriters, musicians and also others outside of the realm of music. She says: "My coaching work is about developing human potential - helping people grow into their highest potential to live a more fulfilling and intentional life."
In this show you'll hear most of her top ten RCA country hits as well as the stories behind them plus some of her newer recordings that she has done in the 21st Century and she talks with pride about her current coaching career.
From 1982 through 1989 I was a country deejay at WTTM in Trenton, NJ and Sylvia was one of the artists that I played most; she was incredibly popular with our listeners. This interview show was such a joy for me and I thank her so very much for sharing her amazing stories and her music.
This country music sweetheart also became a pop music "somebody" with "Nobody"!
-
The Chad Mitchell Trio The Chad Mitchell Trio were "slightly irreverent" and were one of the most popular pop-folk groups of the 60s, masters of both the satircal and the serious. Mere words cannot do them justice, they must be heard to be appreciated. So hear here!
Sadly Joe Frazier, the third member of the trio on most of their records including all that are heard during this show, passed away in March of 2014.
For the first time ever on this website: this is the FULL ONE-HOUR version of my interview show with trio members Chad Mitchell and Mike Kobluk.
(It's twice as long as the previous version and there's twice as much music!)
-
Joy Layne It's always a joy for me to do an interview show with a recording artist who has been "off the radar screen" for a long period of time. A few years ago I experienced that joy when I did a show with two members of the Poni-Tails, Toni Cistone and LaVerne Novak. They told me that it was the first full-length interview that they had ever done and that they weren't planning on doing any more.
And now there's more joy for me in the form of JOY! That is, a singer named Joy Layne. She has lived in the Chicago area for all her life. And it was, in fact, the Poni-Tails who in 1957 first released a version of a song called "Your Wild Heart." Joy, who signed a contract with Mercury Records at the age of 15, released a cover version, which became a top-20 national hit for her. It has for years been one of my personal favorite records and I have wondered "whatever happened to Joy Layne?"
Well, now I know. And I am now able to share the information with you because this delightful singer granted me an interview and I've turned it into the first "Ronnie Remembers" show that I've done in more than a year and a half.
How did she prepare for her big break which turned her into an overnight sensation? She studied opera for seven years. Then when she was recording her big hit she was told not to be "too operatic"! She has an amazing voice, which will be evident to you when you hear that hit, along with five other recordings which display her amazing versatility. We close the show with an extremely catchy uptempo song which she told me -- with utmost seriousness -- that she doesn't even remember recording! Honest! Now why (would I) lie about something like that!
I could provide more details but I think that you'll enJOY this more if I allow you to be surprised. I was thrilled, delighted and overJOYed to do this show.
At the age of 15 she drove pop music fans wild with her exuberant hit.
-
Tiffany She was born Tiffany Renee Darwish but the pop music world knows her simply as Tiffany. She became an overnight sensation in 1987 when her first hit single "I Think We're Alone Now" -- a remake of the Tommy James and the Shondells original -- hit #1 on the Billboard Hot 100. Her follow-up record, a total-change-of-pace ballad called "Could've Been," also hit #1 on that chart. Those two singles were from her self-titled album which sold an incredible 4.1 million copies.
Her amazing overnight stardom didn't just happen. By the time most of the American public first became aware of her, she was already a seasoned performer. During our interview we talk about this as well as how she signed a contract with a man named George Tobin which gave him total control over her career: in many respects he was to Tiffany what Colonel Parker was to Elvis.
We talk about the shopping malls, which basically set her stardom in motion, and also about whether or not it was true that she and singer Debbie Gibson, who was also very popular at the time, were rivals as the press often suggested.
Tiffany recently released her 8th studio album, which is entitled "Rose Tattoo. It's a country album, recorded in Nashville, and she co-wrote seven of the eight songs on it.
In addition to playing her four biggest hits, we play samples from this new album project, which she is extremely excited about.
This is the first time that I've done an interview for Jersey Girls Sing with an act who first hit the bigtime in the 80s. Tiffany and I had so much fun during the recording session and she's truly one of the most articulate artists that I've spoken with. If you're only familiar with Tiffany through her hit singles, I am sure you will be very impressed and possibly surprised at how her voice sounds today.
This girl with a single name sold more than four million copies of her self-titled debut album!
-
Jimmie Rodgers I recorded this interview with Jimmie on September 5, 2007, which was a little over two months following his life-saving surgery on June 28, 2007.
Below you can click a link to hear my 6-minute follow-up phone call with Jimmie which took place on March 15, 2011, three and a half years after I recorded this interview.
Jimmie's string of hits including "Honeycomb" and "Kisses Sweeter Than Wine" was IMPRESSIVE. His story of his own survival is TRULY INCREDIBLE. And, oh yes, with the totally-unexpected surprise opening of this show, his dogs achieved their 15 minutes of being famous!
Jimmie, the Miracle Man.
-
Carl Gardner [of the Coasters] and wife Veta

In 1987 the Coasters became the first group (three or more members) ever inducted into the Rock and Roll Hall Of Fame. In this show Carl and Veta discuss their riveting book entitled "Yakety Yak I Fought Back." The title refers to Carl's struggle against, among other things, unauthorized bogus Coasters groups and his own serious illnesses. Music historian Harry Turner hailed the Coasters as the greatest comedy singing group of all time and a couple of guys named Leiber and Stoller were somewhat responsible for that! Carl and his unique group are surely in a wonderful class by themselves. He was the last surviving member of the "classic" Coasters who took "Yakety Yak" and "Charlie Brown" to the top of the charts.


Carl Gardner formed and named the legendary Coasters in 1955 and sang on every one of their hits. He and his wife Veta collaborated on a most honest and revealing book describing Carl's life with the group. He passed away June 12, 2011. This interview took place in December of 2007.
-
Billy Mure I first heard of him back in 1958 when I became familiar with the Daddy-O's record of "Got A Match?." He produced that and was the guitar-playing Daddy-O on that national top 40 hit. For years I had no idea that his career consisted of so much more besides that recording and the legendary "A String Of Trumpets."
When he agreed to do a show with me, I did an exhaustive amount of research. Among other things, I learned that he is a guitar virtuoso who has released approximately 20 guitar albums and that he arranged and/or played on dozens and dozens of hit recordings. I did know, of course, that he produced the Delicates recording of "Black and White Thunderbird" backed with "Ronnie Is My Lover."
It was Billy who came up with the hooks on many of those hit records and he discusses many of his secrets during this interview. He worked with Arthur Godfrey at one time and he has his own opinion about Godfrey's firing of Julius LaRosa: we play that momentous moment in broadcasting history during this show.
There so much more I could say here but I would prefer that you be surprised. As a bonus, Billy's close friend and fiancee, Debbie Brown Murphy, participates toward the end of the show: she was the girl singer with big bands including Johnny Long, Billy May, and Pee Wee Hunt. She also revealed (and Billy didn't deny it) what Billy's secret to his long life is: he eats a certain food every day, namely ***** **********. No you can't buy vowels, you have to listen to the show to find out what it is!
Billy is 95 but he sounds like he could be in his 30s! He is truly amazing and has such wonderful musical memories to share. This was truly one of the most enjoyable interviews that I've ever done.

This man, renowned throughout the world, spent 97 years on this planet and 80 of those were in the music business. He passed away on September 25, 2013.
-
Chuck Jackson From Chuck's website: "To fans of genuine rhythm and blues music, the name Chuck Jackson needs no introduction. His soaring baritone transformed such songs as "Any Day Now" and "I Don't Want to Cry" into international chartbusters whose soulful declarations have transcended the test of time. His charismatic live shows continue to thrill audiences all over the world."
Including the two mentioned above, Chuck has charted with more than 20 recordings on the Billboard Top 100. He has been in the entertainment business for over 50 years. He shares some wonderful stories: how hitting a high "C" won him a music scholarship; how Scepter Records' Florence Greenberg created a label especially for HIM; and how being badly hurt by a girl ultimately led to him co-writing his first hit single.
Chuck is also one of the most charitable men in music. He has raised millions of dollars over the years for worthy causes. At the end of the show we discuss his latest benefit show: it will take place at Harlem's historic Apollo Theater on February 15 and it is for the Buoniconti Fund to cure paralysis and the Sheridan Arts Foundation. The event is called "Smokey Robinson and Friends." Please check out his website, www.chuckjackson.org, for more details.
He is also a man with a wonderful sense of humor. And if you're wondering about him driving a car at the age of nine and why I dubbed him "Soul Brother Number One-Half," please listen to find out the exiciting details! I've said to myself for a long time that "any day now I'm gonna interview this wonderful man" and I'm so glad that it finally happened. This was a total delight!
The amazing Mr. Jackson was driving a car at the age of nine and I dubbed him "Soul Brother Number One-Half."
-
Lou Christie One of the joys of doing interviews is learning so much from my guests that I did not know previously. The hit record "Ronnie" by Marcy Joe has been a popular one on my Record Page and it's one of my favorite oldies for possibly an obvious reason. I had absolute no idea that Lugee Alfredo Giovanni Sacco sang backup on that recording! It was on the Robbee label based in Pittsburgh. It was on that label that my guest of honor cut his teeth as the leader of a group called Lugee and the Lions with the single "The Jury" b/w "Little Did I Know." It didn't roar up the charts (okay, bad lion joke) but it did surely did set the stage for the fabulous career that was to come.
Two things set the wheels in motion: the name change to "Lou Christie" and the beginning of his incredible long-lasting musical partnership with an amazing, unique, mysterious and eccentric gypsy lady named Twyla Herbert. Lou was one of the 60's first singer-songwriters and, together with Twyla, Lou co-wrote nearly all of his songs. Twyla, who was 30 years older than Lou, was a classically-trained musician and, partly for that reason, it was the perfect partnership since Lou had no formal musical training.
Lou and Twyla wrote "The Gypsy Cried," "Two Faces Have I," the chart-topper "Lightnin' Strikes" and "Rhapsody In The Rain," all of which were huge hits for Lou and are among the most remembered and beloved oldies of the 60s. All featured Lou's alternating two voices (normal and falsetto) and distinctive female backup singers.
This show includes all of the above-mentioned recordings and more, including Lou's top ten recording of "I'm Gonna Make You Mine" (written by Tony Romeo) and the show's closer, "Beyond The Blue Horizon," which was featured in the Oscar-winning Best Picture "Rainman" and, along with "Lightnin' Strikes" has become his second "signature song." Lou also tells the interesting stories behind the hits including the different groups of backup singers that he used. He remains one of the most popular performers on the oldies music circuit and recording this interview show with him was a total delight.
Still "Lightnin' Lou" after all these years!
-
Billy Vera Billy Vera (pronounced "verra") is an incredibly talented singer, songwriter, actor and music historian. As a recording artist he has had national hits as a member of a duo, a solo singer and the leader of a group.
Billy initially achieved success by writing hits for Barbara Lewis and Rick Nelson. But it wasn't until late 1967, when he recorded a groundbreaking duet with Judy Clay called "Storybook Children," that most of the record-buying public began knowing him by name; he co-wrote that song with Chip Taylor and it became a duet classic. The following year his recording of Bobby Goldsboro's poignant "With Pen And Hand" became the first of several pop hit versions of that song.
But it wasn't until the 80s when Billy achieved his biggest success. He was the leader of a horn-based R&B-styled group called Billy Vera and The Beaters. In 1981 he and his group had a top-40 hit with "I Can Take Care Of Myself" and followed-up with the less-successful "At This Moment" which stalled at #79. But five years later that original recording of "At This Moment" (he did NOT re-record it) amazingly zoomed to #1 on the chart. It didn't "just happen" though: there was a good reason for it, and of course we cover that during the interview.
He has many other accomplishments, including writing a #1 country hit for Dolly Parton, acting in movies and on TV, and being involved in the production of over 200 CD compilations!
To say he has had quite a career is putting it mildly!
"At This Moment" took more than five years from making its chart debut to reaching #1 on the chart.
Hooray for "The Tortoise"!
-
Walter Egan Walter Egan is best-remembered for singing and writing the 1978 smash hit "Magnet And Steel." But he also had three others which made the national chart and you'll hear all four of them on this show.
He was born in Jamaica, NY. Though he is primarily considered a 70s act, he cut his musical teeth in the 60s, first surfacing with a surf-rock band dubbed the Malibooz (pun intended!) which earned a devoted local following and performed at the 1964 New York World's Fair. He eventually formed a folk-rock group called Sageworth and became a big fan of the rock and roll supergroup the Byrds. Little did Walter know that several years later one of the members of that group would record one of his songs on what would become a legendary album.
It wasn't until 1977 that he first started to become became nationally-known as a recording artist. His single "Only The Lucky" peaked at #82 on the Billboard Hot 100. The following year "Magnet And Steel" became a giant hit, peaking at #8 and staying on the chart for 22 weeks. It was one of the backup singers who was the "magnet" who inspired him to write that song. He followed up with another original composition, "Hot Summer Nights" which missed the top 40 but peaked at #18 the following year in a version by a group called Night. And, oh yes, rapper Eminem got into the act in 2009 when he used so much of the essence of "Hot Summer Nights" in new song "We Made You" that Walter was given one-fifth songwriter credit on the Eminem hit; yes, you'll hear a small portion of that (only a few lines) and they are rated G.
There's a lot more but I'll let you be surprised. This was a fun show and it was a joy for me learning so much more about the artist whom I previously knew only from "Magnet And Steel."
Who was the singing "magnet" who inspired his giant hit "Magnet And Steel"?
-
Mike Clifford Mike's big hit 1962 recording of "Close To Cathy" remains one of the most memorable "girl's name" songs of the rock era. But it wasn't his first recording. That distinction goes to a single which he recorded with Patience and Prudence of "Tonight You Belong To Me" fame. Both sides of that are included on this show.
Mike has recorded over 50 singles and he was and still is very popular in many different countries. He's done several movies and TV shows and has worked with various entertainers from many different areas of show business. He's also done theater and was in the first touring company of "Grease" in which he played Teen Angel and Johnny Casino. He's been singing for over 50 years and most recently has been working at clubs with his sometime partner Sandy Zacky. They recorded a CD called "Love Is Everything" and we close the show with a track from that.
Oh yes, Mike appeared on a couple of Murray The K live stage shows and tells a most interesting story related to that involving him and one of the Delicates.
And yes, he was thinking of a certain female singer while recording "Close To Cathy." Maybe you can guess who she is, maybe not, but you'll have to listen to find out for sure who this mystery lady is!
It was a joy doing this show with this most friendly and versatile musical talent.

What singer was Mike thinking about while recording his smash hit "Close To Cathy"?
-
Susan Jacks [of the Poppy Family] I first interviewed Susan back in 1986 when I hosted a country music radio show on WTTM in Trenton, NJ. At that time she was living in Nashville, pursuing a country music career. So this interview enabled me to get re-acquainted with this artist who has been a major recording star and entertainer in Canada for over 40 years.
Susan and her then husband Terry were the nucleus of the Poppy Family, the group that recorded the memorable hit from 1970 called "Which Way You Goin' Billy." That single reached #2 on the U.S. chart, #1 in Canada and was also a hit in many other countries, selling over 3 million copies. The group stayed together only briefly after that and then Susan and Terry divorced and she embarked on a solo career. She provided all the female backup voices on Terry's #1 hit "Seasons In The Sun."
The song "Which Way You Goin' Billy," written by Terry, was originally titled "Which Way You Goin' Buddy" but that didn't seem exactly right. One of Susan's brothers is named Billy and he stepped in and provided the NAME that made the song work!
Recently Susan's life changed drastically for health reasons and that same Billy stepped in and provided Susan with something else that was far more important than that hit. During this interview show Susan describes the series of events and brings us up to date on everything. Those who want to know more background can visit her website: http://www.susanjacks.com.
Susan is such a sweet lady and I know you will love hearing many of her other songs in addition to the one named for her brother.
Susan said this about her brother in an email to me:
"First he gives me a hit record and now he saves my life!"
-
Tommy James Who would have thought that a recording artist who became an overnight success with with an infectious but borderline novelty song called "Hanky Panky" would go on to sell 100 million records, be awarded 23 gold singles and nine gold and platinum albums? I don't think that even HE ever could have imagined that happening. The billing was Tommy James and the Shondells. The story is even more unbelievable because by the time that record hit #1 in the nation -- about two years after it was recorded -- there no longer were any Shondells. He had to go find a new group!
Tommy has had an amazing career including another #1 hit ("Crimson and Clover") and the top ten hits "I Think We're Alone Now," "Mirage" "Mony Mony," "Crystal Blue Persuasion," "Sweet Cherry Wine," and "Draggin' The Line" (a solo effort) with an overall total of 32 charted singles.
He has recently added "best-selling author" to his resume. His book, entitled "Me, The Mob and the Music: One Helluva Ride With Tommy James and the Shondells," tells in graphic detail the intimate story of the complex and sometimes terrifying relationship between Tommy and the record company execs that he had to answer to and he devotes most of his attention to one well-known individual in particular.
This show focuses on the book (soon to be a Broadway musical and a movie) and includes all of Tommy's biggest hits.
Tommy had an incredible public career as leader of the Shondells and an incredible private career dealing with his record company superiors. It's in his book and that's the focus of this show.
-
George Tomsco and Jimmy Gilmer [of the Fireballs] Because I have loved the music of the Fireballs for so many years, this show was a piece of cake, a walk in the park. It was so much fun. In fact I was so excited about interviewing group founder George Tomsco and Jimmy Gilmer that I messed up my introduction! (I decided to leave my blooper in just to show that I'm human!)
This group took their name from a monster Jerry Lee Lewis hit. Can you figure out which one?
Originally hailing from Raton, New Mexico in the late 50's, the Fireballs were New Mexico's first rock and roll recording band to become internationally known. They got their big break in 1958 when they auditioned for Norman Petty. The legendary producer was overwhelmed by their style, simplicity and the musical feel in which the group performed original guitar instrumentals and vocals written by group founder/guitarist George Tomsco and lead singer Chuck Tharp. Norman signed them and in January of 1959 they released their first record on Kapp records, titled (appropriately enough) "Fireball."
That record achieved regional success and set the stage for several instrumentals which hit the national top 40, namely "Torquay," "Bulldog" and "Quite A Party."
That in turn set the stage for their blockbuster hit, "Sugar Shack," which was #1 for five straight weeks in 1963 and was the biggest record of the entire year. They had acquired a new lead singer and their billing on that hit featured his name: "Jimmy Gilmer and the Fireballs."
There's more to the story (including another huge top ten hit) but I'll leave it to George and Jimmy to fill you in on all the details. And there are many amazing ones.
These guys enjoy what they do immensely and have deservedly achieved international success and have been popular for over 50 years. This is truly a class act in every way!
"Sugar Shack" was an incredible smash. So why did George and Jimmy think that producer Norman Petty had ruined it?
-
Dodie Stevens Dodie, born Geraldine Anne Pasquale, was a singing prodigy at the age of four and she is still singing today.
In 1954, at the age of eight, she recorded her first song, "Merry-Go Merry-Go Round" and then performed it on Art Linkletter's "House Party." She wasn't "Dodie Stevens" then. She was using the name "Geri Pace."
It was a local TV show that she performed on a couple of years later which led to the record that made her an overnight star. "Pink Shoe Laces" was, of course, a silly novelty song but it became a huge hit and, 51 years after peaking at #3 on the Billboard Hot 100, it remains one of the most memorable novelty hits of the rock era. With its success at the age of 13, Dodie became the youngest female vocalist to have a million-selling record and she still has that distinction today.
In addition to that record, Dodie had four others make the Hot 100 and you'll hear all of them on this show. One of those was the title song of a major motion picture starring the great comedian Danny Kaye in the role of a legendary bandleader.
In addition to having hits, she appeared in three movies, did commercials, recorded three albums as part of Sergio Mendes and Brasil '77 and worked for several years as a singer-dancer for Mac Davis.
She also recorded two albums with her daughter Stephanie. We play tracks from each of those and you will truly be amazed at her versatility. The two still are performing together.
Dodie is much more than simply "Pink Shoe Laces" and was a total delight to interview.
She's the youngest female singer to have a million seller. It was, of course, that silly novelty song about "Dooley"!
-
Frank Busseri [of the Four Lads] For years I have wondered: who are the two uncredited girls on the Four Lads' biggest hit "Moments To Remember"? I'm talking about the one who opens the record with "January to December, we'll have moments to remember" and the one who, midway through, utters the words "the drive-in movie where we'd go and somehow never watched the show." Well, I need wonder no more. I got the answer from Frank, one of the four founding members of the group who, like the other three, sang on all of their 27 charted hits.
The members of this group, who in 2009 were inducted into the Hit Parade Hall Of Fame, grew up together in Toronto, Canada. They were Jimmy Arnold, Connie Codarini, Bernie Toorish and Frank Busseri. They started their incredibly-successful recording career in 1951 when Mitch Miller recurited them to do backup for a then-unknown singer named Johnnie Ray on two sides of a single. "Cry" (#1) and "The Little White Cloud That Cried" (#2) sold over two million records and opened the door for the Four Lads to became major stars on their own.
Three of their big hits in the pre-rock were in the novelty vein and you'll hear them on this show: "Istanbul (Not Constantinople)," "Gilly Gilly Ossenfeffer..." and "Skokiaan."
But in the rock era they changed their musical direction and became more successful than ever. In 1955 they recorded their classic "Moments To Remember." Subsequently they had hits with other ballads including "No, Not Much!", "Who Needs You" and "Enchanted Island." Showing amazing versatility, they had also had big hits with uptempo songs such as "Standing On The Corner" (that's Frank singing lead), "There's Only One Of You" and several others.
There's much more to their story and I'll save it for the listening. Their fantastic recordings are timeless and Frank is the epitome of the word "classy"!
This classic group started out as The Otnorots!
-
Trini Lopez Trini's story is truly a rags to riches saga. And as he admits during this show, were it not for a well-deserved spanking that he received from his father, his career might not have ever happened!
From his official website (www.trinilopez.com): "Trini was a poor boy from the barrio of Dallas, Texas. He remembers barely enough food for the family, the amount always determined by his parents' ability to get whatever work they could. 'They worked and struggled together just to survive,' he recalls. 'They plowed fields together. My mother washed clothes in the neighborhood for extra income. You cannot imagine how hard it was.' Trini has made 'lemonade' from a life that began with nothing but lemons!"
After Buddy Holly died, Trini was offered the chance to become the lead singer of the Crickets! But, as he told me, he had no choice but to walk away from that opportunity.
It didn't really happen overnight but he became an "overnight sensation" and catapulted to international fame after being discovered by Don Costa, signing a long-term deal with Frank Sinatra's company Reprise Records and recording a live album at a nightclub where he had been working for many months. That album was "Trini Lopez At PJ's." His single "If I Had A Hammer," a remake of the Peter, Paul and Mary Hit, reached #3 on the American chart and #1 in 36 countries. It was the start of a very successful career in which he had many more hits, both in America and overseas, and recorded an almost unbelievable total of 85 albums!
He is one of the most exciting musical performers on the horizon and also one of the nicest guys in show business.
The poor boy who "hammered" his way to international stardom!
-
Kathy Garver Over a career spanning approximately 55 years, Kathy Garver has garnered a tremendous amount of critical acclaim in movies, stage and voice-over animation. But she will best be remembered for her starring role as the teenager "Cissy" in the smash hit CBS TV sitcom "Family Affair," which ran from 1966 through 1971.
Our discussion of "Family Affair" -- including Kathy'spoignant remembrances of the four other principal stars of the show, namely Brian Keith ("Uncle Bill"), Anissa Jones (twin "Buffy"), Johnny Whitaker (twin "Jody"), and Sebastion Cabot (the dapper "Mr. French") -- is the "closing act" of this interview show. That includes portions of three very memorable episodes. Kathy tells some very interesting and fascinating behind the scenes stories about the making of that extremely successful show.
"Family Affair" is only a small portion of what Kathy has done. The legendary producer-director Cecil B. DeMille was one of the first to recognize her substantial talent. Originally hired for a small role in his epic "The Ten Commandments," Mr. DeMille was so impressed with her that he had special scenes written into the movie to highlight the little girl. That appearance followed her first film role, in "The Night Of The Hunter", directed by Oscar winner Charles Laughton.
To see a list of her dozens of credits, please check the Internet Movie Data base.
Kathy is still active today, making many personal appearances all over the country meeting many of her multitude of fans and reminiscing with them about "Family Affair" and other aspects of her career. She is amazing in so many ways and this mostly fun-filled interview (but with some serious moments toward the end) was one of the most enjoyable that I have ever done.
She played "Cissy" (the teenage sister of twins "Buffy" and "Jody") in all 138 episodes of the beloved sitcom "Family Affair."
-
Jerry Butler When "For Your Precious Love" by Jerry Butler and the Impressions hit the national chart in 1958, little did we know that it was just the "tip of the iceberg." Well, okay, pun intended. The man whose soulful voice made that record a smash and ultimately a classic went on to chart an amazing 37 additional times on the Billboard Hot 100 and Joel Whitburn ranks him as the #38 artist of the 1960's and the #114 artist of all time. "For Your Precious Love" began as a poem that Jerry wrote and his recording of it with the Impressions is among Rolling Stone's Top 500 recordings of all time.
To say that Jerry has had an amazing career is an understatement. It was of course enormously helped by his association with Curtis Mayfield. How did he get the nickname "The Iceman"? Jerry tells the story during our interview show. We play 11 of his hits plus an Otis Redding hit recording of a song that Jerry co-wrote with that late great entertainer.
Jerry, along with the other Impressions, was inducted into the Rock and Roll Hall Of Fame in 1991.
I could say a lot more about this show and about our very special featured guest but I would rather let you be surprised. I will tell you that you may see a side of Jerry here that you didn't know existed.
It was an honor and total delight to record this show with one of my all-time favorite recording stars.
It's The Iceman!
-
Herb Bernstein Herb did have a passion for music early in life and his primary instrument was the violin. But for a long time his vocation was teaching and being a basketball coach in the New York City school system. He enjoyed that but, in the back of his mind, he really wanted a music career. And he got what he wanted! How it happened and many, though hardly not all, of his musical accomplishments as an arranger and producer are discussed during this interview. And it's been quite a ride for this soft-spoken man. Recordings that he was involved with, in one or both of these capacities, have reportedly sold more than 70 million copies.
Some of the artists that Herb has arranged for and/or produced include (alphabetically) Patti Austin, Julie Budd, The Crests, John Denver, Bob Dylan, The 4 Seasons, Connie Francis, Joel Gray, Merv Griffin, The Happenings, Major Lance, The Monkees, Laura Nyro, Tony Orlando, Peaches and Herb, Diane Renay, Frank Sinatra Jr, Dusty Springfield, Tina Turner and Frankie Valli.
And, oh yes, Norma Tanega! Herb arranged and produced her very strange 1966 hit single called "Walkin' My Cat Named Dog" and that really got the ball rolling, landing him a job with Bob Crewe. Working for Bob and then on his own, he was for years -- albeit behind the scenes -- one of the busiest men on the pop music horizon.
He produced Laura Nyro's very first album which, in 1997, was elected into the Grammy Hall of Fame. On this show we play music by her and many of the others artists listed above as Herb tells many fascinating stories about his amazing career.
This arranger-producer's big break came when he ran into a cat named Dog.
-
Dean Friedman New Jersey born and raised singer-songwriter Dean Friedman's most unusual story song called "Ariel," from his self-titled debut album, became a surprise national hit in 1977, spending a very impressive 22 weeks in the Billboard Hot 100. It remains one of the best remembered and most beloved story songs of the 70s. But was Ariel a real person or simply a girl that Dean dreamed up? (Yes, of course, Dean tells us during this show.) Following its success, Dean wrote and recorded a duet called "Lucky Stars" with a mystery lady who was totally uncredited on the single; it zoomed to #3 in England. It was from his second album entited "Well, Well, Said The Rocking Chair." (Don't ask!) So who was that lady? This show contains the answer and then some.
All told Dean has recorded seven albums and during the show we play selections or excerpts from four of them. The two bonus tracks which follow the show are edited versions of recordings from two of his other albums.
Dean is an incredibly-versatile songwriter. His story songs range from the poignant ("Ariel") to the confrontational ("Lucky Stars") to the absurd "The Deli Song (Corned Beef On Rye)." He also sings in a variety of styles. Apart from music, he's pursued other ventures, including inventing a game called "Eat A Bug" for Nickelodeon!
Dean recently released an album called "Submarine Races" whose name and title song were consciously or subconciously inspired by Murray The K's use of that term on his legendary "Swingin' Soiree" show on 1010-WINS in New York City. We sample five tracks from that new album, including the title cut which closes the show.
Dean's a fun guy and a very creative one who also has a few things to say about the state of the record business. Whether humorous or serious (there's plenty of both within this show) he is a most fascinating individual who is still entertaining his fans with dynamite shows. His website is www.deanfriedman.com.
Was "Ariel" a real girl? And who was the mystery lady on "Lucky Stars"?
This Dean of story songs answers those questions and many others.
-
Herb Reed [of the Platters] This show was a joy for me on so many levels. I grew up listening to and loving the music of the Platters and followed their career with anticipation and awe. Their legendary hits have more than merely stood the test of time: they are classics.
"Only You" and "The Great Pretender" and "The Magic Touch" and "Twilight Time" and "My Prayer" and so much more.
The original five Platters who sang all those hits were lead singer Tony Williams, tenor David Lynch, baritone Paul Robi, contralto Zola Taylor and bass singer Herb Reed.
The recent passing of Zola left Herb as the only surviving member of the original hit-making group.
It was an honor and a thrill to do this super-sized show with Herb, the man who founded the group, came up with the name "Platters," and sang on every single one of the group's 45 charted hits including all those in the late 60s with new lead singer Sonny Turner. And he's STILL a Platter, touring with a group called "Herb Reed and the Platters."
I don't want to give too much away. There are many surprises during this show and I want all of you to be surprised as I was! But I'll throw a few teasers your way:
(1) What was the connection between "Only You" and Zsa Zsa Gabor?
(2) What hit recording session did their producer/songwriter/manager Buck Ram storm out of because he was not happy with what the group were doing?
(3) What is the ONLY song that Tony Williams felt that he could REALLY sing? Hint: it was NOT one of their big hits.
(4) How does Herb feel about the bogus "Platters" groups that have been a thorn in his side for years?
(5) Will you be able to figure out what I felt it necessary to bleep out toward the end of the show?
Thank you Herb Reed for your generosity, your warmth, your sense of humor and your total honesty. I enjoyed spending the time with you so very much.
He was the founder, lead singer and namer and last surviving original member of the legendary hitmaking group. He passed away June 4, 2012, at the age of 83.
-
Robin McNamara It was such a joy doing this show with this man who is a kid at heart and describes himself as "Ol' Hippie"!
You might say that in Robin's case art imitated life. Because he appropriately landed a major starring role on Broadway as one of the two male leads in the smash ground-breaking Broadway music "Hair." He played Claude Hooper Bukowski. And, forty years later, he amazingly can still sing one of the most popular tunes from the show, "Manchester, England," fantastically as he proves in his a capella performance here! If you're wondering if Robin participated in the famous nude scene from that show, I will tell you that "Claude" did NOT participate in that but I will also tell you that what I just said is NOT necessarily a "NO"! Robin gives the complete lowdown on what he either did not do or did!
Broadway success was only one of his accomplishments. Shortly before performing in "Hair," he had landed a recording deal with Jeff Barry and Steed Records. And, while he was starring on Broadway, that came to fruition as Robin climbed the chart with a big hit that he co-wrote with Jeff called "Lay A Little Lovin' On Me."
Robin is an immensely versatile singer and songwriter and we feature several of his other recordings during this show.
And, among other interesting tidbits, Robin tells an amazing story about a cross-country trip that he made with his wife and Jeff Barry and the late Bobby Bloom. I would describe that as a "hair-raising" experience with pun surely intended.
Recently Robin recorded a remake of "Lay A Little Lovin' On Me" which was produced by Ron ("Archie and Cuff Links") Dante; I've included it as a bonus track. He also recently did several recordings in Florida, one of which (about two rock and roll legends) closes the show.
Suffice to say that the "Ol' Hippie" is not at all ready to retire!
"Hair" today, hit tomorrow!
-
Freddy Cannon Freddy is, purely and simply, one of rock and roll's most exciting and memorable recording stars and has been one of my musical heroes since the day that I first heard this man back in 1959. The sound of his hit records is truly unique and I personally have never tired of any of them: to me they represent the best elements of good time 50s and 60s rock and roll that I loved back then and still do now.
Freddy was born Frederick Picariello in Lynn, Massachusetts. He initially got his musical start by fronting a band called Freddy Karmon and the Hurricanes. But it wasn't until he met producer-songwriters Bob Crewe and Frank Slay that he became an "overnight success" with "Tallahassee Lassie," a song written by his mom and originally called "Rock and Roll Baby." That hit, with the title about a girl "down in F-L-A" and produced by Crewe and Slay, zoomed to #6 on the chart.
All told Freddy had 23 top 100 entries including eight which made the top 40 and two, in addition to "Tallahassee Lassie" which made the top ten, both peaking at #3: namely "Way Down Yonder In New Orleans" and "Palisades Park." And, believe it or not, every one of his top 100 entries was uptempo!
During this show we play seven of his top 40 hits (and an excerpt from the eighth one) plus some of his other charted records and Freddy shares the stories behind each of them. He has two personal favorite records among his top forty hits and one of them is "Tallahassee Lassie." Can you guess what the other one is?
And he reveals that there were certain records that, even though they became successful, he personally was not crazy about recording. However being a "good soldier" paid off. He also tells how his trademark "Whoo!"s and his nickname "Boom Boom" came about.
It was such a joy spending an hour via phone with this delightful talented man whose last charted record (it's with the Belmonts and it closes the show) represents both his philosophy and mine as well: "Let's Put The Fun Back In Rock N Roll."
Whoo!!!
-
Mel Carter Mel made his first recording at the age of four in a penny arcade: it cost his grandmother 25 cents. That not-quite-polished performance wasn't exactly the "start of something big" but it was a hint of what was to come.
The emphasis on this show is on Mel's pop music career. But before his commercial success in that genre, he was an active gospel singer, performing with many of the top artists in the field including the great Mahalia Jackson.
His ultimate destiny was pop music and he owes a debt of gratitude to Sam Cooke who took him under his wing as his protege. Sam signed Mel to his own label, Derby Records, and wrote Mel's first hit record which was released on that label called "When A Boy Falls In Love." Mel switched to Imperial Records and in 1965 hit the top ten with his revival of "Hold Me, Thrill Me, Kiss Me," a recording that is one of the most beloved of the rock era. Right after we played that song, he told me what he really thought of that it: what he had to say may surprise you!
Mel continued to chart by reviving old hits. The executives at his record label dubbed him the "Bring 'em Back Alive Kid," a reference to those "lucky" songs that came back into the public concsciousness thanks to Mel's winning interpretations. All told he had seven Hot 100 hits, six of which were revivals: the only exception was his debut hit, the Sam Cooke song mentioned above.
In addition to having a very successful career as a singer, he's also acted in dozens of TV shows and commercials.
Mel still performs today and recently recorded an album called "The Heart & Soul of Mel Carter" in which, true to form, he "brings back alive" several more chestnuts: we end the show with two songs from that album.
"Multi-talented" is a great word to describe this gifted man and doing this show with him was a total delight.
What did the "Bring 'em Back Alive Kid" REALLY think of his signature song?
-
Frank Gari Frank Gari broke into the music business in 1960 as a solo singer and had three national top 40 hits in succession: "Utopia," "Lullaby Of Love" and "Princess." He got married and, after being on the road for three years, he landed a job as a songwriter for Bobby Darin. He recorded a well-known summertime song called "Beach Ball with Roger McGuinn on guitar and Bobby Darin on drums, billing themselves as the City Surfers; though not a national hit in the US it became popular around the world and made #2 on my Record Page chart.
Frank's biggest success was to come beginning in the late 60s when he founded "Nitondo" Productions, a jingle company which became one of the most popular in the country and serviced more than 450 radio and TV stations. Frank and his company created the very first TV image campaign ever and that campaign, for Channel 5 in Cleveland, led to his company becoming one of the most successfu radio-TV production companies in the country. Nitondo evolved into Frank Gari Productions, Gari Communications and currently the Gari Media Group. Frank's company created "Hello Milwaukee" which was and still is the most successful TV image campaign in the history of broadcasting, having been syndicated to 110 cities in the country and also overseas. And, oh yes, for good measure Frank wrote, produced and sang the very first Wendy's commercial ever. Remember it? (It's included in the show.)
I won't tell you here the amazing story of how I first heard about Frank Gari and met him but it's at the beginning of the show. And, very important, Frank credits legendary TV personality Clay Cole for CHANGING HIS LIFE and it wasn't simply because he appeared on his show. That story is simply incredible!
Frank's story is inspirational and this was such a fun interview in every respect.
From teen recording star to incredibly successful radio and TV production entreprenaur!
-
Linda November and Artie Schroeck Linda November and Artie Schroeck may not be household names but they are two of the most respected people in the music business. This super-sized show covers a lot of ground but it barely scratches the surface in conveying the extent of what they've accomplished. I may suggest that we do a second show or even a mini-series some time in the future!
Linda has recorded 22,000 advertising jingles and was the "Meow Meow" cat on the legendary Meow Mix commercial. She compiled a top 25 list of her most popular commercials and performs them live during this show. But that's only a part of her story. She's sung on dozens of hit records. We sample some of them during the show including "Love Me With All Your Heart" (she was a Ray Charles singer!), "The World We Knew" (she was the soprano voice singing underneath Frank Sinatra, "Do You Know The Way To San Jose" ("wo-wo-ing with Valerie Simpson on the Dionne Warwick smash), "After The Lovin'" by Englebert Humperdinck, "Stoney End" by Barbra Streisand and a legendary disco hit called "Baby Face." And she was one of the anonymous voices of Dawn (along with Tony Orlando) on their first two smashes "Candida" and "Knock Three Times."
Artie has written songs and arrangements for a veritable "Who's Who" of the top names in the business. Just to name a few: Frank Sinatra, Paul Anka, Neil Diamond, Liza Minnelli, Petula Clark, Sammy Davis Jr., Barry Manilow and the Cowsills. He was the co-writer of one of the most admired Frank Sinatra songs entitled "Here's To The Band." Possibly his most famous arrangement was by an artist that I have yet to mention: he arranged "Can't Take My Eyes Off You" for Frankie Valli and did other arrangements for the Four Seasons as well.
This interview show is chock full of fun and surprises and I hope that it gives long-overdue well-deserved public recognition to two class acts who are unsung heroes in the music business.

Linda, the "Jingle Lady," has recorded 22,000 jingles (including the legendary "Meow Meow Meow Meow") and has sung backup on dozens of hit records.
Artie has written hundreds of songs and arrangements for many of the top recording artists in the business.
Individually and collectively this married couple makes wonderful music!
-
Dr. Elmo [of Elmo 'n' Patsy] Some people like "Grandma Got Run Over By A Reindeer" a lot. But others don't feel the same and, in fact, the record that opens this show expresses a decidedly different point of view.
One thing's for certain. Like it or not, the one thing that record has NOT been over the past 30 years is IGNORED! Just about everybody on the planet has heard it and it is one of the relatively few Christmas records issued during the rock era that has become a true holiday classic.
Dr. Elmo Shropshire was a practicing veterinarian in 1979 when he and his wife Patsy, who performed as the Homestead Act, first recorded this novelty song as "Elmo 'n' Patsy." The man who wrote it was Randy Brooks. It took four years before their record became an overnight success. There's a bit of confusion because the record has become a charted hit on two different labels with two different versions: first on Soundwaves and then on Epic. For openers the Soundwaves version was Billboard's #1 Christmas hit in 1983 and the Epic version was their #1 Christmas hit in 1984 and 1985.
Dr. Elmo tells the story of this amazing and unlikely success, filling in most of the missing pieces that you've all probably been wondering about, including Patsy's initial involvement and subsequent lack of involvement.
And his own story is amazing as well. Apart from the 15 minutes of fame that he achieves in December of every year, Dr. Elmo is proud that back in 1956 he was the exercise boy for a horse named Needles which won the Kentucky Derby and the Belmont Stakes and came thisclose to winning the Preakness and (what would have been) the Triple Crown.
Dr. Elmo and I had loads of fun doing this show and sharing a few other recordings as well. He was a total delight.

That "Grandma" song is now 30 years old!
-
Herb Oscar Anderson Herb Oscar Anderson at one time thought of being an opera singer. That didn't happen.
What did happen was that he became the "Morning Mayor of New York" and, during his 8 years as the drive time air personality on 77-WABC in New York City, was listened to and beloved by millions in New York and several surrounding states.
He was on from 6 till 10 each morning once PD Sam Holman put the "Swingin' Seven" format together. And he wasn't merely a TALKING deejay. He was also a SINGING deejay who opened each hour of each show with his memorable "Hello Again" with lyrics that he wrote. This show includes that as well as some other well-known songs that he made more famous by singing them on his shows.
And, especially for this interview show, HOA provided me here with a world exclusive that you will be the FIRST to hear. It is guaranteed to make many of you "feel happy."
HOA was surely not your typical top 40 deejay. He was charming, gentle, low-keyed and came across as much as a FRIEND to his listeners as he was an air personality doing a performance.
Many may have believed that he was an overnight success. But, as he made clear during this show, that was hardly the case. He worked at several radio stations before coming to the Big Apple and his 60s stint at WABC was actually his second at that station: he was there in the late 50s, then moved to WMCA and then came back to WABC and -- the second time around -- became a radio superstar before that term was even used.
This show is a celebration of this man's remarkable career but also kind of a history lesson about the evolution of radio, which changed dramatically just as music was changing, going from the big band era to the pop singers era to the rock era. Herb was an integral part of these changes and he tells his remarkable story with wit and humor and even some homespun philosophy.
I am amazed that his voice sounded exactly as it did during his reign as New York's "Morning Mayor."
HOA was truly a winner and I am so grateful for this man's wonderful generosity.
HOA was New York City's "Morning Mayor" for eight years and a broadcasting legend.
He passed away on January 29, 2017 at age 88.
-
Joel Whitburn This show is both a celebration of Joel's unbelievable career as well as a celebration of his 40th year "in the business"!
Joel, who founded his comapny Record Research in Menomonee Falls, Wisconsin (where he still lives) is considered by many to be the most authoritative historian on the subject of charted music in the entire world.
His website is www.recordresearch.com.
Over the past 40 years Joel has authored and published 122 reference books based on chart data from various popular music charts, almost all being from Billboard Magazine. But his work is not limited to that publication. Joel published one book called "Pop Memories: 1890 to 1954" using charts from other publications that predated Billboard. Although we did not discuss that book during this interview show, I alluded to it during my introduction of him at the outset of the show by pointing that Joel has, in fact, chronicled charted music for the past 120 years!
He's published 122 Record Research reference books and, in adition, has also written several Billboard books published by Watson-Guptill Publications. These are the ones you see on bookshelves and include various editions of "Top 40 Hits," "Top 40 Albums" and "Top 40 Country hits." And he's also produced over 150 CD compilations of hits for Rhino Records.
Joel owns one of the world's largest record collections. He has over 200,000 singles (that's 200 thousand!) and also the largest collection of picture sleeves in the world: 18,000.
During this show he tells us what the worst record in the history of the world is!
It was such a joy spending one hour with this amazing man who assured me that there's plenty more to come in the near future!

This renowned author, researcher and musicologist personally owns every charted pop single going back to 1936 and every charted pop album going back to 1945.
-
Bobby Goldsboro Bobby is a multi-talented performer and also one of the most influential singer-songwriters of the rock era. He will always be best-remembered for his huge #1 hit "Honey" but that is just one of his many extraordinary accomplishments.
He started out in the early sixties as a guitarist with Roy Orbison, traveling with that musical legend all over the world for three years and even touring with the Beatles. His first hit single was a "Honey"-like tearjerker called "Molly" but it was his next hit, "See The Funny Little Clown," that really launched his successful recording career, reaching the national top ten and becoming the first of his 11 national top 40 hits. This show focuses primarily on his pop hits but Bobby also placed 24 hits on the country chart as well including "Honey" which duplicated its pop success by making #1.
In 1973 he hosted his own nationally-syndicated television show, which ran for three successful seasons and became the highest rated variety show in syndication in the 70's.
As a songwriter he's received 27 BMI awards and his compositions have been recorded by such diverse artists as Aretha Franklin, John Denver, Paul Anka, Dolly Parton, Johnny Cash, Dr. John and Bette Midler.
Recently the tireless Bobby chose to pursue another lifelong passion: oil painting! He has over the past few years gained a reputation as a world-class artist whose works are featured in one-man art shows at galleries around the country.
Oh yes, doing this interview show with this super talented and super nice guy was loads of fun!

Singer, songwriter, musician, TV producer, children's author, world-class painter and frog impersonator: they are all on his resume.
-
Clay Cole One of my blessings of the past few years was becoming a long-distance friend of this man whom I had admired for so long. He was beloved by hundreds of people whose careers he helped launch and continue prospering and by the multitude of fans who so fondly remember his glory days hosting several different TV shows on New York City television from 1959 through 1968. His book, "Sh-Boom! The Explosion Of Rock 'N' Roll" was long-awaited and was critically-acclaimed. I can think of no better way to describe who this man was than to quote directly what it says on the back cover of that book:
"Clay Cole's SH-BOOM! is the pop culture chronicle of that exciting time, 1953-1968, when teenagers created their own music, from swing bands and pop to rhythm and blues, cover records, a cappella, rockabilly, folk, and girl groups: from the British invasion to the creation of the American Boy Band. He was first to introduce Chubby Checker performing the 'Twist;' the first to present the Rolling Stones, Tony Orlando, Dionne Warwick, Neil Diamond, Bobby Vinton, the Rascals, Ronettes, Four Seasons, Dion, and dozens more; the first to introduce music video clips, discotheque, go-go girls and young unknown standup comedians Richard Pryor, George Carlin, and Fannie Flagg to a teenage television audience.
"After his 'fifteen years of fame,' Clay reveals, for the very first time, his reason for walking away from his highly-popular Saturday night shop at 30-years old, and remain out of the spotlight for over forty years. Clay has been called 'the missing link to the Sixties.' Well, he's missing no longer; he's back with a remarkable story to tell. And what a story it is!"
Clay was our dear friend. The legendary TV and film star was, in the past couple of years, the talk of the music world and then some with his critically-acclaimed best-selling book "Sh-Boom! The Explosion of Rock 'N' Roll."
He passed away suddenly on December 18, 2010, at the age of 72.
-
Al Martino What a career this man had. He hit the charts with more than three dozen singles and 24 albums. He played the role of "Johnny Fontane" in the blockbuster Oscar-winning Best Picture "The Godfather."
He hit #1 on the national chart in 1952 with his very first single, "Here In My Heart," which defied all odds because it was on a small label based in Philadelphia. He thanked Mario Lanza for his generosity which enabled him to accomplish this feat.
In 1963 he re-invented himself by switching to a country music sound and scored a major comeback hit, peaking at #3 with his rendition of Leon Payne's great song "I Love You Because." That proved to be just the tip of the iceberg as Al followed up with hit after hit after hit.
We talked about his biggest hits and play them. And we also talked about "Johnny Fontane"! You'll hear a clip from "The Godfather" in which Marlon Brando (in the role of Don Corleone) gives Al ("Johnny") a good old-fashioned tongue lashing and a hard slap in the face to boot. Al told me something very interesting about that particular scene which really surprised me.
Al was a world class singer-entertainer and a world class gentleman as well. I can't thank him enough for doing this show with me. Sadly our interview turned out to be one of his last.
Al's multitude of fans "loved him because" he was one of the most talented, versatile and tireless performers in the business, and also one of the nicest.
We recorded this interview show on July 24, 2009.
Al passed away apparently unexpectedly two and a half months later, on October 13, at the age of 82.
-
The Playmates The Playmates are best-known for their 1959 national #4 smash "Beep Beep," the novelty hit about the Cadillac and the little Nash Rambler. But they also had four other national top-forty hits, all of which are included in this show.
They were a vocal and instrumental trio originally from Waterbury, Connecticut. The three members were lead singer Morey Carr and harmony singers Donny Conn and Chic Hetti. Sadly Morey passed away approximately 18 years ago.
Before they became the Playmates they called themselves the Nitwits!
They became the first act directly signed to Roulette Records and, believe it or not, they were signed as a CALYPSO act! Their first album, of calpyso songs (mostly self-penned), was released just as soon as that fad had died! Fortunately the guys recovered from that setback and were able to chart with pop hits including the five which made the national top forty. In order they were "Jo-Ann," "Don't Go Home," "Beep Beep," "What Is Love" and "Wait For Me." One of the most interesting things about their success is that though they were not teenagers, many of their recordings were embraced by the teenage market.
It was a joy doing this interview show with the two surviving members, Donny and Chic. Their music sounds so fresh today, close to 50 years after they recorded these songs. Their sound was unique and yet all of their five biggest hits are so different from one another.
I know you'll agree that what is presented here is a musical delight.
Donny passed away on September 2, 2015.
Donny Conn and Chic Hetti participated in this show. Their career was much more than just "Beep Beep."
-
Carolyn Travis If you have ever enjoyed listening to rock and roll radio, be it AM, FM or satellite, I am sure that you will enjoy this interview show in which Carolyn and I talk about this incredible documentary which took her and her husband Chris Fox Gilson (both award-winning filmmakers) ten years to complete!
This is a no-holds-barred true story -- covering approximately 56 years -- told by America's best-loved deejays and people close to them. Carolyn personally conducted all the interviews seen in the film and this show contains several airchecks and videos from it of our most beloved deejays over the years doing what they do best and also, in several cases, talking about their careers and the evolution of rock and roll radio.
Some of the deejays appearing in the film are, alphabetically: Dick Biondi, Jerry ("The Geator") Blavat, Tom Donahue, Alan Freed, Jocko Henderson, Arnie (Woo Woo) Ginzburg, Dan Ingram, Martha Jean (the Queen), Wolfman Jack, Murray the K, Casey Kasem, Jim Ladd, (Cousin) Bruce Morrow, Scott Muni, Phlash Phelps, Rufus Thomas ... and that's just a partial list. The show includes touching comments (from the film) from Alan Freed's son Lance and Murray The K's son Peter Altschuler.
The film will soon be available for everyone to see. I had so much fun doing this show with Carolyn and I know that this ten-year "labor of love" for Carolyn and Chris is destined to be a huge hit. You can visit their website to check out future developments: www.travisty.tv.
This filmmaker, along with her husband, co-produced and co-directed the outstanding documentary "Airplay: The Rise And Fall Of Rock Radio," which tells the story of how that medium evolved and changed our lives over a period now approaching 60 years.
-
Jody Miller

She was born with the name Myrna Joy Miller but her fans throughout the world know her as Jody. Like Wanda Jackson, who was my previous interview subject, Jody is from Oklahoma and has had a very successful career singing many styles of music. She was initially inspired to try to become a professional singer after hearing a record by the legendary Italian-American tenor Mario Lanza! She started out as a folk singer before forging a tremendously successful career singing pop, country, gospel and patriotic music. It was actor Dale Robertson who helped Jody to get her foot in the door and it was her Grammy-winning recording of "Queen Of The House" (an answer to Roger Miller's "King Of The Road") that opened that door very wide. Jody then scored with the totally-different-sounding "Home of the Brave" and ultimately became a pioneer crossover female vocalist, paving the way for Linda Ronstadt, Anne Murray and Olivia Newton-John and others as a pop vocalist who recorded with a large country influence and found huge success in both genres. In the 70s, after changing her label and record producer, Jody's main focus was country music and she had a total of 27 charted country hits. Her middle name is Joy and that descibes my feelings about this show.


Call her the "Queen Of The House" and also call her a music pioneer!
-
Wanda Jackson

She's rockabilly, she's country, she's gospel. And now she's one of the latest people to be inducted into the Rock and Roll Hall Of Fame. Legendary country singer Hank Thompson sensed that Wanda was someone really special when he heard her on an Oklahoma City radio show and invited her to record with his band, the Brazos Valley Boys. But it wasn't all a bed of roses. At an early point in her career Wanda asked Capitol Records to sign her, but she was turned down by producer Ken Nelson who told her "girls don't sell records." (She signed with Decca instead). She eventually did get signed with Capitol and Ken became her record producer for 18 years. I assume that Wanda forgave him for his initial comment and also that, in light of her incredible success, he changed his mind! In the early 60s Wanda had big pop hits with "Let's Have A Party," "Right Or Wrong" and "In The Middle Of A Heartache" and in a period spanning 21 years -- 1954 through 1974 -- she had 30 charted country hits. In the early 70s she discovered Christianity and began recording many gospel albums. Wanda's recordings are so varied and so wonderful.


The Queen Of Rockabilly and one of the latest Rock and Roll Hall Of Fame members.
-
Gary U.S. Bonds

Okay, everyone now knows that Gary U.S. Bonds is NOT a group but rather a solo performer. However, back in the 60s when he started having hits as "U.S. Bonds," deejays would say "there's a great sound by The U.S. Bonds"! So the artist decided to call himself "Gary U.S. Bonds" figuring that would solve that problem. But deejays then started calling him "Gary AND the U.S. Bonds." Most people with gimmicky names don't have too many hits. But, based upon his national top 40 charted records, including his #1 smash "Quarter To Three," Gary is a NINE-hit wonder! All of those hits are on this show. After a chart absence of 19 years, Gary had an incredible comeback in 1981, spearheaded by none other than "The Boss" himself. This man has been rockin' and rollin' for 50 years and it was so much fun doing this show with him. Come on in, the music's fantastic!


He added "Gary" to his name so that deejays wouldn't be confused.
It didn't work.
-
Kenny Dino "Your Ma Said You Cried In Your Sleep Last Night" from 1961 is one of those oldies which, because of its long title and its riveting hook, you just can't get out of your head once you've heard it.
Interestingly the first time Kenny heard it, he sure TRIED to get it out of his head! He did NOT want to record it and his record label didn't want him to do so either. Yet, after some arm-twisting and finding a new record label that believed in the song, he wound up doing it and it became a national hit.
Born and raised in New York City, Kenny began singing in the late 50s while in the Navy stationed in Iceland. His first guitar player was Doug Sahm, who eventually formed the Sir Douglas Quintet.
Right up until the time of his unexpected death, Kenny had been an active performer for 50 years, sharing stages with some of the top names in the music business.
This interview show contains many great stories from Kenny and many fine recordings in addition to "Your Ma Said...".
Kenny sang the national hit "Your Ma Said You Cried In Your Sleep Last Night."
He passed away on December 10, 2009.
-
Vicki Spencer

I did this interview show especially for Clay Cole and up until now it has only been available on his website: http://www.claycoleshow.com. Vicki's dad, Lou Spencer, was universally-acclaimed as one of the top dancers in the world. At the age of 16, Vicki appeared as a featured singing performer with Chubby Checker and Dion in two motion pictures: "Teenage Millionaire" (starring Jimmy Clanton) and "Twist Around The Clock" (starring Clay Cole). She sang two songs in each of those films. She eventually did some modeling and commercials and was a semi-finalist in The Miss Teenage America contest. Then she was in many bands with her brothers, doing extensive recording and touring. Through a series of fortunate events, I was able to locate her and she graciously agreed to doing this interview show. Her daughter, Jamie Perlow, is a professional singer and she appears toward the end of this show. There's also a surprise call-in appearance by someone very famous but I can't say who it is!


At the age of 16 she was the only featured female singing performer in the most famous movie ever devoted exclusively to The Twist.
-
The Doughboys

I did this interview show especially for Clay Cole and up until now it has only been available on his website: http://www.claycoleshow.com. In the mid-60s this New Jersey-based group released two singles, "Rhoda Mendelbaum" and "Everybody Knows My Name," which are mid 60's NJ-American pop rock classics. They performed with the top acts in the business and were the house band at Greenwich Village's legendary Cafe Wha? in 1968. They recently reunited and released a CD called "Is It Now?" which is getting a tremendous amount of attention on FM and the Internet. I interviewed lead singer Mike Scavone and bass player Mike Caruso in the studio while drummer Richard X. Heyman was on the phone; a week later I spoke by phone with Gar Francis and that conversation is also part of this show. (Gar replaced the recently deceased original member Willy Kirchofer, the founding member of the Doughboys.) It was a joy to do this show with this group who are hotter now than they have ever been.


They started rockin' and rollin' in the 60s. Now, forty years later, they are still rockin' and rollin' and burning up FM radio and the Internet!
-
Tracey Dey

Nora Ferrari, a pretty young blonde, was attending Fordham University when famed record producer Bob Crewe heard a demo tape that she had recorded. He quickly signed her to his production company (aptly named Genius, Inc.) and gave her a brand new name: "Tracey Dey." Her first recording, produced by Bob (of course!), was "Jerry (I'm Your Sherry)," an answer record to the Four Seasons' first #1 hit. Tracey charted nationally with subsequent singles, including "Teenage Cleopatra," "Here Comes The Boy" and "Gonna Get Along Without You Now." These and other releases by Tracey are considered by her fans throughout the world to be as some of the best recordings of the "girl group" era. For more than 40 years, she's been off the radar screen. I'm so glad that, in response to so many requests, I was able to find her and that she agreed to do this show with me, her first radio interview ever. It was so much fun walking down memory lane with her, reliving so many wonderful memories. Note: a special thank you to Jack Raymond for his help in making this show possible.


Here comes the girl ... doing her first radio interview ever.
-
The Delicates The three Belleville (NJ) belles -- alphabetically by first name ARLEEN Lanzotti, DENISE Ferri and PEGGY Santiglia -- are one of the most popular and enduring girl groups of the pre-Beatle era. They also answer, respectively, to the nicknames LEE, DEE and PEG! Those who listened to Murray The K's legendary "Swinging Soiree" show on 1010-WINS in New York City knew them as his original "Dancing Girls": they wrote and sang his "Submarine Race Watcher Theme" and show jingles and appeared with him on the radio and made many in-person appearances with him and other deejays at major stage events with the top recording acts in the nation and at local venues. They made so many delightful recordings including "Flip Flip," "Meusurry" and "Black And White Thunderbird," which, over the years, has become one of the most popular car songs throughout the US and around the world. Just as important to them as their recording career is the fact that they have remained lifelong friends since meeting each other at their elementary school in Belleville, NJ. You can find additional information, of course, on this website. For several reasons, no interview that I have done to date has been more fun than this one.
Note: Our dearest friend and recording artist Arleen Lanzotti passed away on May 29, 2017.
The first full-length interview ever with all three of Murray The K's ORIGINAL "Dancing Girls"!
-
Tony Middleton [of the Willows]

"Church Bells May Ring" was one of the first 45s that I ever bought. So for that reason alone, this interview was already very special to me even before the "tape started rolling." Talking to Tony and learning (for the first time) about so many great recordings that the Willows have done in addition to that one was both educational and enjoyable. This group, originally from Harlem, is a splendid example of wonderful group harmony singing. If you only know them from "Church Bells May Ring," you will be amazed by their versatility. And, if you don't know this person's identity, you might be surprised when you find out in this interview what famous rock and roller played the chimes on that legendary Willows recording. Doing this show with Tony was a total delight.


"Church Bells May Ring," with Tony on lead, is one of the most remembered and beloved doowop and R&B recordings of all time.
-
Anthony Gourdine [of Little Anthony and the Imperials]

I first spoke privately to Anthony on January 8, 2009, which happened to be his birthday. He sounded real happy and now I know why: he had just been told that he and his group, the Imperials, had been voted into the Rock and Roll Hall Of Fame, Class of 2009. I recorded this one-hour phone interview show with Anthony exactly two weeks later, on January 22. Members of his group who were inducted with him in Cleveland on April 4 include Clarence Collins, Ernest Wright, Sammy Strain and the late Tracy Lord. Anthony and his group are not only wonderful recording artists but consummate (and very busy) entertainers as well and they are constantly re-inventing themselves. This fun interview is chock full of surprises, musical and otherwise, and Anthony is one of the classiest guys it's been my pleasure to meet via long distance!


What a birthday present: "You're IN!"
The group was officially inducted on April 4, 2009.
Congratulations!
-
Maurice Williams

"Stay" is the title of Maurice Williams 1960 chart-topping hit and it can also refer to his own musical durability: he has STAYED as one of the most popular artists in the history of classic rhythm and blues and rock and roll music for over 50 years. He first achieved prominence in 1957 as the leader of the Gladiolas: their version of his composition "Little Darlin'" rode the pop and r&b charts; then the song became a rock and roll classic when the Diamonds covered it and took it to #2 on the pop chart. Three years later he and his group, renamed the Zodiacs, hit #1 on the pop chart with the aforementioned "Stay": at 1:37, it remains the shortest record ever to hit #1 on Billboard's Hot 100 chart. Those songs, as well as several other goodies, are on this fun show with the man who is still out there making great music and pleasing his multitude of fans.


He wrote and sang the shortest hit ever to hit #1 on Billboard's Hot 100 chart.
-
Gary Troxel [of the Fleetwoods]

Gary Troxel was the guy in the Olympia, Washington trio that was originally called "Two Girls And A Guy." The girls were Gretchen Christopher and Barbara Ellis. Thankfully they changed their name to the Fleetwoods. Their magical 1959 recording "Come Softly To Me" established them as overnight successes, zooming to #1 on the national chart and remaining there for four weeks. Later in that same year they earned their second national #1 hit with "Mr. Blue," a song which Gary tells me he didn't like at all! (He has changed his mind!) From 1959 through 1963 they had a total of nine national top-forty hits, pretty amazing when you consider that Gary was in the Navy for a good portion of that time. Their sound is unique and wonderful. By the way, do you know what Gary REALLY sings at the beginning of "Come Softly To Me"? Listen and find out.


For close to 50 years their legendary "soft" hit has remained one of the most beloved recordings of the rock era.
-
Larry Henley [of the Newbeats] Larry Henley was the falsetto lead singer of the trio called the Newbeats, who hit #2 on the Billboard Hot 100 with one of the most memorable oldies of the mid-60s called "Bread and Butter." The other Newbeats were brothers Dean and Marc Mathis. That hit was the first of four national top-40 records by the group. Larry went on to write successful country songs. But probably his most notable musical accomplishment was having co-written (with Jeff Silbar) one of the most loved songs of the past quarter century: the best-known version of that song, which was "Wind Beneath My Wings," became a #1 hit for Bette Midler. Note: there is a surprise guest appearance on this show by a very popular singer who had pop hits in the 60s and country hits in the 70s.
Larry passed away on December 18, 2014.
The falsetto singer who wrote one of pop music's most enduring classics.
-
Bruce Channel

Bruce Channel became an overnight success in 1962 when a song that he co-wrote and recorded called "Hey! Baby" zoomed to #1 on the chart. That song has become a classic and was also recorded in charted versions by Jose Feliciano, Ringo Starr and Anne Murray, who took it to the top ten of the country chart. Bruce also charted with several other recordings and then embarked upon a second career as a very successful country music songwriter. Listener's advisory: this show includes a surprise guest appearance by someone very near and dear to Bruce, for obvious musical reasons!


Hey, baby, it's pronounced shuh-NELL!
-
Clarence "Frogman" Henry

Clarence Henry, born in New Orleans where he has lived all his life, came to national prominence by singing as a boy, a girl and a frog on his legendary 1956 hit "Ain't Got No Home." That success gave him the nickname of "Frogman." In 1961, without using the frog voice, he had his biggest chart success with "But I Do," a recording originally released as "I Don't Know Why." In 1964 he opened for the Beatles on 18 concert dates. Clarence, who has retired from performing, is a true gentleman who obviously enjoys life so very much. His music, a quintessential example of the fabulous New Orleans sound, is earcatching and memorable.


The renowned New Orleans hitmaker with the three singing voices!
-
Sam the Sham

Domingo Samudio (aka Sam the Sham) and his group took the country by storm in 1965. "Wooly Bully" by Sam The Sham and the Pharaohs, which everyone loved even though it made little or no sense, was the #1 record for that entire year according to Billboard Magazine. They had another huge hit in 1966 with "Lil' Red Riding Hood," as well as several other chart records. And Sam even won a Grammy Award and you'll never guess what the category was. (A clue: he beat out Miles Davis!) I could say more here but I think it would be more appropriate to let you be surprised and delighted by this man. Even with several power failures during our recording session, I found this to be one of the most enjoyable interviews I've done.


A combination of "Wooly Bully" and assorted fun and a healthy heaping of wonderful homespun philosophy!
-
Chris Montez

Ezekiel Christopher Montanez, aka Chris Montez, hit the jackpot in 1962 with his exciting recording of "Let's Dance." Shortly thereafter an promising but relatively-unknown act called the Beatles was opening shows for him and Tommy Roe. For the next few years Chris was pretty much not heard from. That changed when Herb Alpert heard him and offered to record him but insisted that Chris change his style to something completely different. That was a great career move but it had a side-effect: his second hit, "Call Me," was so different from "Let's Dance" that several deejays who saw the name "Chris" and were unaware of his previous hit called him "Miss Montez"! (The subsequent release of an album cleared things up for all.) The versatile MISTER Montez is a very active performer today, both in Europe and the United States. Question: did John Lennon REALLY pour beer over Chris's head in a bar, as has been widely reported by several sources? I asked him and he did not take the fifth. Doing this show with him was "some kinda fun" for me.


The successful rocker and soft-style singer whose first soft hit was MISSunderstood by many deejays!
-
Paul and Paula

Paul and Paula became overnight successes with their 1963 #1 smash hit "Hey Paula." These two Texas natives had several other charted records which took their fantasy romance a few steps further, all of which are included in this show. Inquiring minds want to know: (1) Did Paul (Ray Hildebrand) really write "Hey Paula" for Paula (Jill Jackson)? (2) What blooper did Dick Clark commit when Paul and Paula appeared on "American Bandstand"? (3) Why did Ray suddenly leave the Dick Clark tour and leave Paula without her Paul? These questions and many more are asked and answered during this show. It was such a joy for me to interview this delightful duo whose music I have loved for so many years.


On records and in performances they were singing sweethearts.
In real life they were good friends Ray Hildebrand and Jill Jackson.
-
Peggy March

She was billed as "Little Peggy March" back in 1963 when her second single for RCA Victor, entitled "I Will Follow Him," zoomed to the top. She was only 15 years old and she became the youngest female vocalist ever to hit #1 on Billboard's national chart, a record that still holds today. She followed with several more chart records and then went on to become a popular recordinig star throughout the world, most notably in Germany. She is still a very active active performer, both in the States and overseas, and she recently celebrated her 60th birthday. And it was on that day, while she was in Germany, that she accepted my email invitation to record this show with me when she returned to the U.S. She is a total delight and, 45 years later, her biggest hits still sound as wonderful as ever.


There are leaders and there are followers.
Back in 1963 this little girl with a big voice was very happy to be a follower.
-
Carol Connors [of the Teddy Bears]

She was Annette Kleinbard when she sang lead on the Teddy Bears' #1 hit from 1958 entitled "To Know Him Is To Love Him." The other Teddy Bears were its songwriter and producer Phil Spector and the late Marshall Leib. Annette proved in a big way that there was musical life after the Teddy Bears. She began using the professional name of Carol Connors and went on to co-write numerous hits, three of them being: the Rip Chords' "Hey Little Cobra," Bill Conti's #1 "Theme From 'Rocky' (Gonna Fly Now)" and Billy Preston and Syreeta's "With You I'm Born Again." She has received 10 major entertainment award nominations: two Oscar, five Emmy, one Grammy and two Golden Globe. For this show, in addition to the above mentioned hits, Carol chose several other songs that are the most special to her. Both the songs and the stories behind the songs are great. According to Carol, her first boyfriend was a famous singer with the initials of E.P. During the show she displays an amazing ability to do a dolphin call: I am certain that you will FLIP OVER it; you must hear it to believe it and, even then, maybe you won't!


To know her voice is to love her 1958 chart-topper. (Or vice versa!)
-
Dave Somerville [of the Diamonds]

The Diamonds, from Canada, were an incredibly successful pop rock group from 1956 through 1961. Their biggest hit, "Little Darlin'," spent eight weeks in the number two position while the King Of Rock and Roll was all shook up. Their second biggest hit, "The Stroll," was one of the biggest teen dance records of all time, even though the guys who recorded it were not teenagers at the time. All told they placed 15 recordings in the national top forty. Lead singer Dave Somerville is a fascinating fun guy with many interesting stories to share about his group, whose other original members were Phil Levitt, Ted Kowalski and the late Bill Reed. Those of you who only know the group from the aforementioned two hits will be surprised at some of the other musical gems that are included in this show.


It was "that dang Elvis" who kept this group from hitting #1 with their classic recording, the one with the indelible "la la la la la la" and "ha oopa oopa oopa" hooks.
-
The Poni-Tails

The Poni-Tails were a trio from Lyndhurst, Ohio (a suburb of Cleveland) who hit the big-time in 1958 with their incredibly-popular teenage lament entitled "Born Too Late." Lead singer Toni and high harmony singer LaVerne were two of the singers on that record. Though it overshadowed everything else they ever released, they did chart with several others. If you have only heard that one song by them, you will be quite surprised at how versatile they are: you will tap your toes to their great uptempo songs. Though their musical career was short-lived, they were seasoned entertainers who performed with some of the top names in the business. Toni and LaVerne seldom do interviews, so doing this show was a special joy for me. They are two delightful talented ladies who are full of fun and who appreciate so much those who love their music. We dedicate this show to Poni-Tails fans throughout the world and also to the loving memory of the third Poni-Tail on "Born Too Late," Patti McCabe, who passed away in 1989.


Poni-Tails appearing on this show are Toni (Cistone) Costabile and LaVerne (Novak) Glavac. Their girl group classic was one of Elvis's favorite recordings.
-
The Murmaids

The Murmaids, a trio from Los Angeles, achieved instant stardom late in 1963 with their recording of "Popsicles And Icicles," the first big hit ever written by eventual Bread founder David Gates. (He "appears" briefly at the start of this show via my 2003 interview with him.) The Murmaids' career lasted all of about six months. Terry and Carol re-formed the group 40 years later and recorded a brand new CD entitled, appropriately, "The Murmaids Splash Back!" The sisters come from a long line of musical people, including their late father Carl Fischer, who was Frankie Laine's pianist-arranger-conductor for several years. I first interviewed Terry and Carol in 2003 and that was their first radio interview ever. It was so much fun to touch base with them again.


Murmaids appearing on this show are sisters Terry and Carol Fischer. Their girl group classic was the first big hit written by David Gates.
-
The OTHER Ronnie Allen!

This is a strange show and that's putting it mildly. My guest and I have a few things in common: both of us released rockabilly records (I had one single on Dapt, he had three singles on San); both of us are deejays who have interviewed country singer Gene Watson; and both of us are named RONNIE ALLEN. Unlike me, this OTHER Ronnie Allen, from Lawrenceburg, Tennessee, has performed live with many of the top rockabilly stars in the world and has had his records played on "American Bandstand." His recording of "Juvenile Delinquent" is a rockabilly classic. And his singles, if you can find them, go for 50 to 100 dollars a pop. That has been true of my one single, "Flip Over You," but only because most record collectors have believed that I am HIM! Now that this show is posted and the truth will be known to many if not all who are interested, I expect the value of my record to plummet. So be it! My namesake is an unassuming guy with a great sense of humor and also a great talent. It was my pleasure to do this show with him and to give him some recognition, which he so richly deserves.


Actual email message:
"Hello Ronnie Allen, this is Ronnie Allen from WDXE Lawrenceburg.
I am the Ronnie Allen that you thought was dead."
-
Barbara Lewis

In 1963 Barbara became one of the few solo female vocalists to write her own top three hit single: it was "Hello Stranger." Her backing group was one of the best groups in the business; if you don't know who they are, just imagine a mythical group of "singing computers" and you may figure it out; if not, Barbara will tell you! She followed it up with four more top forty singles, all of which are included in this show. Interestingly, and this is hard to believe, she absolutely did not want to record one of those latter four hit songs! Barbara is an extremely versatile singer and an active one as well; she did this interview show right after performing on a cruise.


Her biggest hit was inspired by her dad and did not start out as a love song.
-
Barbara Harris [of the Toys]

The Toys, a trio from Queens, NY, charmed us in 1965 with their wonderful recording of "A Lover's Concerto," which remains one of today's most-played oldies. And it was co-written by a legendary classical music composer! The opening to their follow-up "Attack" was written by another legendary classical music composer. Barbara, the lead singer on both of those hits, was a joy to interview and their music is a joy to listen to.


What legendary composer wrote the music to "A Lover's Concerto?"
-
Gene Chandler

Gene Chandler achieved regional success as lead singer of a group called the Dukays. Then he hit the jackpot with his first solo recording, the #1 smash "Duke Of Earl." He appeared in the movie "Don't Knock The Twist," then went on to have many other hits. The Duke is still walking proud today and remains an active performer. He's also a very nice guy, having forgiven my embarrassing slip-up in the closing seconds of the show; I left it in to prove that no matter how hard much effort I put into what I do, I'm not ferpect!


The one and only Duke Of Earl.
-
Paul Vance

In late September of 2006 songwriter Paul Vance received an unwanted 15 extra "minutes of being famous" when news media throughout the world erroneously reported that he had died. Happily he is very much alive and well! The first song he ever wrote in his life was "Catch A Falling Star," a #1 hit for Perry Como. Paul also wrote the legendary "Itsy Bitsy Teenie Weenie Yellow Polkadot Bikini," a #1 hit for Brian Hyland, and many hits for Johnny Mathis and others. This interview is fascinating, informative, humorous and, at the end, very serious and poignant, as Paul shares the stories behind several of his hits and also some very personal stories about his own life. By the way, see if you agree that he sounds a lot like Joe Pesci!


"I'm not dead! I'm ALIVE!"
-
Beverly Lee [of the Shirelles]

The legendary Shirelles, who were inducted into the Rock and Roll Hall Of Fame in 1996, consisted of Shirley Owens Alston, Beverly Lee, Doris Coley Kenner and Addie "Micki" Harris. Between 1960 and 1963 they had twelve US top-forty hits, six of which made the top ten, including their two chart-toppers "Will You Love Me Tomorrow" and "Soldier Boy." Beverly, who did this interview, is now celebrating her 50th year as a Shirelle and actively touring. This delightful lady shares some very interesting stories about all of their biggest hits and several lesser-known hits that are played during this show.


Beverly was one of four girls from Passaic, New Jersey who helped define what has become known as rock and roll's "girl group" sound.
-
Bob Crewe

If Bob Crewe had produced and written songs for the Four Seasons and nobody else, his enduring place in pop music history would still be firmly established. But he also produced and/or wrote so many hits for other artists including the Rays, Billy and Lillie, Freddy Cannon, Diane Renay, Mitch Ryder, Lesley Gore, Oliver, and even the outrageous Monti Rock III! In this super-sized show, many of Bob's stories about the artists and the hits are as fascinating and entertaining as the hits themselves. The unbelievable success of the Four-Seasons-based show "Jersey Boys," the hottest ticket on Broadway and wherever else it is playing, is icing on this man's proverbial cake; he wrote many of the hit songs from that show. He's an incredible talent and, just as important, a true gentleman with an engaging sense of humor. It was truly an honor to do this show with him as a tribute to his prolific body of work.


This legendary producer-songwriter was originally a "Jersey Boy."
-
Paul Evans

Paul Evans has had many reasons to be happy. He sang the hits "Seven Little Girls (Sitting In The Back Seat)," "Midnight Special" and his self-penned "Happy-Go-Lucky Me." He wrote several hits for other artists, including "When" by the Kalin Twins, "I Gotta Know" by Elvis Presley, and the #1 smash hit "Roses Are Red (My Love)" by Bobby Vinton. Paul recently appeared on the Conan O'Brien show as part of his own vocal trio, backing up rocker Robert Gordon, who sang Elvis's hit "(You're The) Devil In Disguise"; Paul called his trio the Gordonaires! This is one creative individual and an all-around fun guy!


A genuine happy-go-lucky individual!
-
Gerry Granahan [A/K/A Dicky Doo]

Multi-talented Gerry had hits as Dicky Doo and the Don'ts ("Click Clack"), as himself ("No Chemise Please") and as a member of the Fireflies ("You Were Mine"). He founded Caprice Records and discovered and produced on his label Janie Grant, the Angels and the late James Ray. On this show you'll hear an unreleased duet by Janie and Gerry ("Gimme Gimme"), the Angels' heavenly version of "'Til" (their very first hit) and James's original version of "I've Got My Mind Set On You," a song which George Harrison eventually took to #1 on the chart. The aforementioned three recordings are from a new CD called "Caprice! The Story Behind Gerry Granahan's Caprice Label 1960-'63." For good measure, after he became head of A&R at United Artists Records, Gerry produced Jay and the Americans' "Cara Mia"!


This show includes a major surprise (sent from heaven?) for the guest of honor!
-
Eddie Rambeau

This was a fun show all the way. Eddie co-wrote Diane Renay's top-ten hit "Navy Blue" and Mark Valentino's "The Push and Kick" and had his own hit with "Concrete and Clay." He has recorded over 500 songs and you will hear every one of them on this show. If you believe that then Eddie will be glad to sell you a bridge and will even throw in a tunnel. Come on in, the music's fine! That includes his debut recording called "Skin Divin'," his vocal recording of "Summertime Guy" (Chuck Barris's song which, as an instrumental, became the theme song of "The Newlywed Game") and Eddie's original recording (with kids) of "Good Morning Starshine" from the Broadway musical "Hair."


"Call me Eddie or call me Ed, just don't call me late to bed!"
-
Bruce Belland [of the Four Preps]

Bruce Belland was and still is the lead singer of this endearing quartet who sang the top ten hits "26 Miles" and "Big Man" and also charted with several others. Their repertoire ranges from the sublime to the ridiculous and you'll hear some of each during this show. In addition to writing hits for his group, Bruce has written around 200 songs for other artists, ranging from the Mousketeers to the Mormon Tabernacle Choir. He was also the TV executive who coined the legendary phrase "I can name that tune in three notes." And oh yes, the 40 kilometers mentioned in their hit really equals 24.8548 miles (or 24 miles and 1504.531 yards), but somehow "25 miles across the sea" wouldn't sound quite right!


40 kilometers? Maybe the Preps should have sung "25 Miles"!
-
Nino Tempo and April Stevens

Twelve years before becoming "overnight sensations" by hitting #1 with "Deep Purple," April was enjoying her own top ten record and Nino was portraying a legendary bandleader in a very famous movie. As recording artists both have done extremely well, collectively and individually. Their catchy 60s duet recordings with that unique unmistakable "Nino and April" sound are still very much remembered and loved today by record fans in the United States and throughout the world. This was a fun interview show all the way and the music is very diverse and wonderful. "Deep Purple" is very important but their fascinating careers include so much more.


This is the first and only radio interview that this Grammy-winning brother-sister duo have done in the 21st Century!
-
Don Cherry

Singer-golfer Don Cherry is the only person in history to have had both a national top ten record and a top ten finish in one of golf's four "major" tournaments. Besides "Band Of Gold" he had two pre-rock-era top ten hits, "Mona Lisa" and "Thinking Of You." But his biggest hit ever was not a charted record: it was his legendary Mr. Clean commercial which ran for nine years! Don's autobiography is called "Cherry's Jubilee" and we talk about it during the show. Oh yes, I just HAD to ask him about Buchanan and Goodman's "Flying Saucer" record; they "honored" Don by including "Band Of Gold" in their groundbreaking novelty classic!


Don Cherry, the famous singer. Don Cherry, the famous golfer.
The name's the same. So is the person!
-
Dee Dee Phelps [of Dick and Dee Dee]

The main focus of our discussion is "Vinyl Highway: Singing As Dick and Dee Dee," which is Dee Dee's fascinating no-holds-barred book about her musical career in the 60s. Dee Dee was a delight to talk with and her memoir is a captivating and honest behind-the-scenes description of the way it was back then when most popular songs were vibrant, melodic and fun. Dick and Dee Dee's "The Mountain's High" was an accidental smash hit! Now this is interesting: they had exactly five national top-40 hits, and they occurred -- one per year -- in 1961, 1962, 1963, 1964 and 1965 respectively. [Note: Dick St. John passed away in December of 2003.]


Dee Dee was the female half of the duo of Dick and Dee Dee.
-
The Paris Sisters This show, to me, was as poignant as any that I have ever done. The Paris Sisters are three lovely ladies with heavenly voices whose soft beautiful recordings have touched hearts around the world for close to 50 years. Their legacy is so much more than merely their best known hits: the top ten smash "I Love How You Love Me," "He Knows I Love Him Too Much" and "Be My Boy." It's hard to believe that the three sisters were dancers before they were singers. With my heartfelt appreciation to Albeth and Sherrell for their kindness, I dedicate this show to the loving memory of Priscilla Paris.
Footnote: Albeth passed away on March 10, 2016 at the age of 79.
Sisters Albeth and Sherrell participated in this show.
-
Frankie Ford Frankie's immensely popular water travel hit "Sea Cruise" is one of the most memorable oldies of the late 50s: it's a quintessential example of the New Orleans sound and, according to him, it's on 220 compilation albums. He played himself (supposedly recording his hit) in the 1978 Alan Freed biopic "American Hot Wax."
Frankie passed away on September 30, 2015.
All aboard the "Cruise Ship Frankie Ford"!
-
Jay Siegel [of the Tokens]

Jay sang lead on all of the Tokens' hit recordings, including the chart-topping "The Lion Sleeps Tonight" which, according to him, hit #1 in 36 different countries. Over the years his group has worn many hats as recording artists, producers, songwriters, publishers and commercial jingle singers.


Jay has been the lead singer of the Tokens for nearly 50 years. And that mighty lion may be sleeping but he's still roaring as loud as ever!
-
Ginny Wright

Ginny, a country star of the early 50s, had a smash hit duet with Jim Reeves called "I Love You," his first-ever duet hit with anybody. She was a member of the Louisiana Hayride and did shows with many country music greats including an up-and-coming singer named Elvis Presley.


This delightful country singer starred on the Louisiana Hayride show in which Elvis made his first appearance.
-
Jim Ed Brown [of the Browns]

Jim Ed Brown was the lead singer of the Browns, who had pop and country hits with "The Three Bells" (#1 on both charts), "Scarlet Ribbons" and "The Old Lamplighter." He also had a very successful career as a solo singer and as a duet artist with Helen Cornelius.


The Browns consisted of Jim Ed and his two sisters, Maxine and Bonnie. On their #1 pop and country hit, "Jimmy" Brown sang about a different Jimmy Brown!
-
Sonny Curtis

Sonny wrote and sang the legendary "Mary Tyler Moore Show" theme called "Love Is All Around." He also wrote the Everly Brothers' "Walk Right Back" and the Bobby Fuller Four's "I Fought The Law" and several other hits, more than I can say here. (Oh yes, he wrote THAT one too!) He also has played guitar as a member of the Crickets. This soft-spoken gentleman is truly a gentle man who has accomplished quite a lot!


This masterful singer-songwriter turned the world on by writing and singing one of the best-known TV theme songs of all time.
- -
Bobby Vee Bobby, one of the most beloved of the teen idols, had an amazing career with 38 charted records, including the #1 single "Take Good Care Of My Baby."
He passed away on October 24, 2016 at age 73 from Alzheimer's Disease.
Bobby's successful career was born on a fateful night that lives forever in the annals of rock and roll.
He passed away on October 24, 2016 at age 73 from Alzheimer's Disease
-
The Chordettes

The legendary Chordettes, famous for their incredible barbershop harmony, had hits with the chart-topping "Mr. Sandman," "Lollipop" and many others. They were inducted into the Vocal Group Hall Of Fame in 2001. Words can hardly describe their wonderful sound. Their music is timeless and this interview show was fun on so many levels.


Chordettes appearing on the show are Lynn Evans and Margie Needham.
-
Billy Joe Royal

Billy Joe sang the pop hits "Down In The Boondocks" (sounding incredibly like Gene Pitney) and "I Knew You When" and later became a very successful country singer.


Did you think it was Gene Pitney singing that hit song about the boondocks?
-
Jimmy Clanton

Jimmy sang the hits "Just A Dream" and "Venus In Blue Jeans" and starred as "Johnny Melody" in the Alan Freed motion picture called "Go, Johnny, Go."


Call him a dreamer and call him a great rock and roll artist.
-
Dickey Lee

Dickey had pop hits with "Patches" and a very strange song about a girl with a sweater. He also has been a successful country singer and songwriter; he wrote the classic country song "He Thinks I Still Care," popularized by George Jones, Elvis Presley and (as "He Thinks...") Anne Murray.


"Strange things" indeed happen on one of this man's two biggest hits dealing with the subject of what comes after life.
-
Peggy King

Peggy King" was the girl singer on the wildly-successful "George Gobel Show" for three seasons (1954 through 1956) and recorded the legendary Hunt's Tomato Sauce radio jingle, just two of her many credits. This multi-talented singer-actress worked with many of the biggest recording and motion picture stars in the business. And, oh yes, she is a very funny lady!


"Pretty Perky" Peggy was in the radio studio with Ronnie.
-
Gary Lewis

Gary Lewis and the Playboys had an amazing chart run in 1965 and 1966. Their first single, "This Diamond Ring," reached #1 on the chart and the next six made the top ten. He and a new group of Playboys still perform today.


By the way, his dad is also a singer.
-
Janie Grant

Janie Grant (born Rose Marie Casilli) charted with her self-penned hits "Triangle" and "Romeo" and with That Greasy Kid Stuff." She has warm memories of her "Janie Grant" career but, admittedly, nowadays she prefers being "just Rose Marie."


Her haunting hit, which she wrote and recorded at the age of 16, won the hearts of record fans throughout the world.
-
Paul Petersen

Paul, who played Jeff Stone on TV's "Donna Reed Show," had hits with "My Dad" and "She Can't Find Her Keys." He was also one of the original Mousketeers. (Very briefly!)


He was fired by Walt Disney for "conduct unbecoming a mouse"!
-
Duane Eddy

Duane is the most successful rock and roll instrumentalist of all time. He was inducted into the Rock and Roll Hall Of Fame in 1994. "Twangin' Eddy"'s biggest successes were "Because They're Young" and "Rebel Rouser," two of 29 charted hits in the U.S.


The King of Twang.
-
Charlie Gracie

Charlie, a rockabilly pioneer, hit #1 with "Butterfly" and followed-up with a "Fabulous" hit! One of the most active oldies performers in the business, he is still entertaining audiences throughout the world.


Charlie's been "butterflyin'" high for 50 years.
-
Ron Dante [of the Archies, the Cuff Links and the Detergents]

Ron Dante, as lead singer of the Archies, hit #1 with "Sugar, Sugar" and as all the singers in the Cuff Links hit the top ten with "Tracy." He also sang dozens of commercial jingles.


Ron was the anonymous lead singer of the Archies, all the anonymous singers in the Cuff Links and also one third of the Detergents.
-
Ronnie Dove

Ronnie had 11 top 40 hits, including "Right Or Wrong" and "One Kiss For Old Time's Sake." But it is one of his NON-HITS that is one of the most valuable singles of all time on the collector's market.


You can call him the "four thousand dollar record" man! You can also call him one of rock and roll's best-loved balladeers.
-
Kathy Young

Being injured in a pool may have resulted in Kathy getting her big break! Her heavenly hit called "A Thousand Stars," sung with the Innocents, is one of the most enduring and most played oldies of the past 50 years.


This lady, along with her group, sang the memorable hit that may well be the starriest of the rock and roll era.
-
C.W. McCall

C.W. sold 30 million copies worldwide of his legendary hit "Convoy." On this show you'll hear that as well as several other very unusual recordings!


"Uh breaker one-nine, this here's the Rubber Duck. You got a copy on me, Pigpen? C'mon."
-
Ginny Arnell

Ginny recorded duets with an unknown Gene Pitney and then recorded her fondly-remembered hit "Dumb Head"; shortly thereafter she recorded it in Japanese! This interview show was the basis for Mick Patrick's liner notes on a just-released CD by Ginny Arnell on the Poker label entitled "Meet Ginny Arnell."


This lady is anything BUT a "Dumb Head"!
-
The Dixie Cups

The Dixie Cups hit #1 with their enduring girl group classic "Chapel Of Love," which has been heard in many motion pictures. They had many several other hits as well and are still active performers.


Dixie Cups appearing on the show are sisters Barbara and Rosa Hawkins.
-
Gogi Grant Gogi had big hits with "Suddenly There's A Valley and her chart-topper "The Wayward Wind," which remains one of the most-played oldies of the 50s. She also sang on the soundtrack of "The Helen Morgan Story."
Footnote: Gogi passed away on March 10, 2016 at the age of 91.
She was born to be a wonderful singer.
-
Chuck Girard [of the Castells and the Hondells]

Chuck, a born-again Christian, sang lead on the Castells' hit "Sacred" and the Hondells' hit "Little Honda."


Chuck was the lead singer of both the Castells and the Hondells.
-
Jill Corey

Jill sang the hits "I Love My Baby (My Baby Love Me)" and "Love Me To Pieces" and in the late 50s was a regular on "Your Hit Parade."


"Small-Town Girl Gets New Name and a New Career"
(Life Magazine cover story: November 9, 1953)
-
Randy Starr

Randy sang the hit "After School." He was part of the instrumental duo The Islanders, who had the hit "Enchanted Sea." He also wrote songs for Elvis including the top-ten hit "Kissin' Cousins."


Known by many as "the singing dentist," Randy was also half of the instrumental duo called The Islanders.
-
Sue Thompson

Born Eva Sue McKee, this delightful lady with the "little girl voice" sang memorable hits including "Sad Movies (Make Me Cry)," "Norman" and many others.


"Sue Thompson always makes me smile."


---

All interviews on this page are the sole property of Ronnie Allen and Jersey Girls Sing and are under the protection of copyright law. They are expressly for private listening. Any reproduction or other use of these interviews for sale, broadcast or inclusion on another website without the express consent of the owners is strictly prohibited.